NHS to improve cancer treatment by applying AI to its wealth of data
Gov funding and private sector involvement aim to improve patient care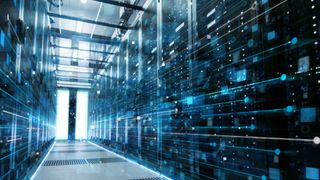 (Image credit: Shutterstock)
Prime minister Theresa May is due to allocate millions of pounds in government funding for the NHS to use AI for early diagnosis of cancer and chronic disease.
"Late diagnosis of otherwise treatable illnesses is one of the biggest causes of avoidable deaths," May will say in a speech on the government's industrial strategy in Macclesfield later today. "The development of smart technologies to analyse great quantities of data quickly and with a higher degree of accuracy than is possible by human beings, opens up a whole new field of medical research and gives us a new weapon in our armoury in the fight against disease."
The prime minister will call for industry, charities and the NHS to join together to create algorithms to predict what a patient's care requirements will be based on medical records and patient lifestyle information.
Early intervention would provide less invasive, more affordable and more successful care than late intervention, which often fails, the government believes. It predicts that with this new investment, at least 50,000 people will be diagnosed at an early stage of prostate, ovarian, lung or bowel cancer each year and 22,000 cancer deaths a year will be prevented by 2033.
While the unmatched size of the NHS's collection of data makes it ideal for implementing AI, many are concerned about data privacy. May's proposal would also allow commercial firms to access NHS data for profit.
"Curated data sets that are robust and have both the breadth and depth for training in a particular application are essential," said Robert Mittendorff of Norwest Venture Partners, "but frequently hard to access due to privacy concerns, record identification concerns and the Health Insurance Portability and Accountability Act."
DeepMind, a British AI firm now owned by Google, caused controversy recently when it entered a data-sharing deal with the Royal Free Hospital in 2016 that saw 1.6 million people's data shared without their consent. It was later deemed illegal by the UK's data protection watchdog. An independent panel agreed the deal "lacked clarity".
Despite challenges on the data-security front, the UK has fewer success cases for common cancers and the 18-week standard for time of referral to time of treatment hasn't been met since February 2016. AI implementation could also make up for the staff shortages causing delayed test results and diagnoses.
Part of the proposal also aims, by 2035, to extend people's lives by five years of health and independent living.
"We need to ensure we have the right infrastructure, embedded in our health system, to make this possible," said Sir Harpal Kumar, chief executive of Cancer Research UK, speaking on the allocation of the proposal's funding to create high-skilled science jobs. "Our goal is that three in four people will survive their cancer by 2034 and we support efforts that will help us achieve this ambition."
This proposal falls under the "grand challenges" programme, in which the government has already invested around 1.4 billion.
Picture: Shutterstock
Get the ITPro. daily newsletter
Receive our latest news, industry updates, featured resources and more. Sign up today to receive our FREE report on AI cyber crime & security - newly updated for 2023.