Salesforce Introduces Sales Cloud Einstein Forecasting
Forecasting tool uses historical data and staff profiling to work out which opportunities are most likely to convert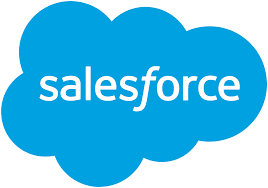 Salesforce has revealed Sales Cloud Einstein Forecasting, designed to give sales teams better visibility and intelligence to predict revenues at every stage of the sales cycle.
Combining Einstein Opportunity Scoring and Einstein Email, the offering will help businesses uncover their highest-value opportunities and conversations, helping them chase the most likely conversions that will bring in the highest revenues.
"Salesforce continues to lead the CRM market, delivering innovation, after innovation," said Adam Blitzer, EVP and GM, Salesforce Sales Cloud. "As we celebrate our first year of Salesforce Einstein, we're excited to introduce the next generation of Sales Cloud Einstein, an unparalleled sales platform. Now, equipped with predictive and intelligent capabilities, Sales Cloud Einstein has cracked the traditionally flawed forecasting model, bringing AI to every step of the sales cycle."
It works by analysing historical CRM data, learning from the opportunities that have converted in the past and finding similar opportunities for the sales team to pursue. It can take into account factors such as seasonality and individual salesperson performance and style to make accurate sales forecasts specific to the organisation and team.
"Predictable and profitable business growth is something that every company strives to achieve," said Sheryl Kingstone, Research Director, 451 Research Customer Experience and Commerce.
"However, accurate sales forecasting has been a longstanding challenge for many companies. By combining intelligence, pipeline transparency and key sales data, Einstein Forecasting provides a crucial view of sales revenue indicators that helps business leaders correctly predict business growth."
Salesforce also unveiled the introduction of a $50 million Salesforce AI Innovation Fund to help the development of new AI solutions to help businesses across the entire organisation. Highspot, Squirro and TalkIQ are the first three businesses to take a cut of the fund, helping them create groundbreaking products for the Salesforce platform.
"Artificial intelligence has the potential to make every company and employee smarter, faster, more efficient and more productive," said John Somorjai, EVP of Corporate Development and Salesforce Ventures, Salesforce. "The new Salesforce AI Innovation Fund will help accelerate the development of transformative AI solutions that extend and complement Salesforce, helping our customers reach new levels of success."
Stay up to date with the latest news and analysis from the world of cloud computing with our twice-weekly newsletter
Thank you for signing up to Cloud Pro. You will receive a verification email shortly.
There was a problem. Please refresh the page and try again.