MongoDB hails revitalised database as "new default"
Database giant outstrips Cassandra and Couchbase performance by as much as 13 times, finds study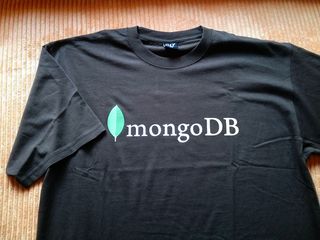 MongoDB will become the "new default" database for enterprises now its performance matches its broad variety of features, claimed the company's president today.
The NoSQL database firm outperforms rivals by up to 13 times on scalability, according to research from independent benchmarking organisation United Software Associates.
Competitors Couchbase and Cassandra couldn't match MongoDB's ability to predictably scale up deployments where the data size exceeds the RAM size, where data is partitioned across multiple servers or where it is replicated for high availability.
Using Yahoo's Cloud Serving Benchmark standards, United Software tested two workloads - one an even mix of reads and updates, the other comprising 95 per cent reads and five per cent updates.
The 50/50 workload saw MongoDB offer 13 times the throughput power that Couchbase provides, and 1.8 times Cassandra's own capability.
In the second test, MongoDB's throughput outperformed Cassandra by 1.6 times, and Couchbase by six times.
The benchmarking company used the tests to examine durability, throughput, and a balance providing strong performance and strong durability, using the latest versions of each product - Couchbase 3.0.2, Cassandra 2.12 and MongoDB 3.0.1 with WiredTiger.
Speaking at MongoDB World in New York, president Dev Ittycheria said the results signalled a turning point for his company.
"This is the moment when MongoDB transitioned from a compelling alternative to the new default," he said. "We will become the new default solution for ops, the new default solution for developers, the new default solution for business users and the new default solution for partners.
"MongoDB delivers the richest set of features, but now we also deliver the best performance."
The database giant, which also revealed its solution has now been downloaded 10 million times, has long been seen as providing a broad set of features, but customers say it has been underwhelming when it comes to scalability.
But Ittycheria attributed the database's bolstered performance to the acquisition of WiredTiger, the open source storage engine it bought in mid-December 2014, which it then integrated into MongoDB 3.0, released in February.
He said: "Version 3.0 was truly a leapfrog improvement in functionality and performance and a big reason for that improvement was the acquisition of WiredTiger."
One customer, US healthcare analytics provider Apervita, cited MongoDB's scalability as a compelling factor in choosing the database.
Michael Oltman, MD of technology at Apervita, said: "Seeing at where the roadmap had taken it, looking really at the scale - we have a big scaling problem to evaluate as much data as possible - it was a very quick decision for us."
And, he added, MongoDB is scalable enough he doesn't need another database for other workloads or dataset types.
"Our entire platform runs on MongoDB, everything from user information to analytical results, to the patient information, it's all on one database," he said.
United Software Associates CEO, Sam Bhat, said: "MongoDB proved to have the best and most predictable scalability, better than either of the niche NoSQL products.
"With these tests we can confidently say MongoDB is well suited for the widest range of applications, and is also at the forefront of databases in terms of performance and scalability."
However, Couchbase emailed IT Pro to outline another benchmarking test, in which Couchbase Server 3.0 outperformed MongoDB 3.0 with WiredTiger by 4.5 times.
Avalon Consulting, LLC - a Couchbase partner - carried out the benchmark test, basing its findings on separate tests featuring a mixed read/write workload, almost a terabyte of data, insufficient memory to cache all the data, and an increasing number of concurrent users.
Couchbase outperformed MongoDB by at least double in all of them, according to the study.
Another benchmark found Couchbase Server 3.0 sustained 1.1 million writes per second with very low latency on Google Cloud Platform, using just 50 nodes, while Cassandra required over 300 nodes.
Picture courtesy of David Martn :: Suki_ ::
This article was published on 1 June, 2015, and updated on 2 June, 2015, to include Couchbase's response.
A daily dose of IT news, reviews, features and insights, straight to your inbox!
A daily dose of IT news, reviews, features and insights, straight to your inbox!
Thank you for signing up to ITPro. You will receive a verification email shortly.
There was a problem. Please refresh the page and try again.