Dell launches version 13.1 of its Statistica analytics platform
Additions include support for data citizens to analyse structured and unstructured data and deploy analytics on more devices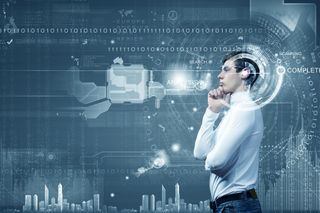 Dell has announced the launch of Statistica version 13.1, built to "empower citizen data scientists" and help organisations better utilise data generated by the Internet of Things (IoT).
The latest edition includes the ability for data scientists to take advantage of both structured and unstructured data, allowing them to easily share the most important insights with others in the business.
Those familiar with data workflows can build advanced models and share these with non-technical users who are then able to edit the workflow as they wish, without losing the original information in the process.
"We've rapidly evolved Statistica from a solution that meets the needs of traditional data scientists into one that now also meets the needs of everyday citizen data scientists," John K. Thompson, general manager of Dell Statistica said.
To keep in line with modern business requirements, Statistica version 13.1 also adds the ability to deploy analytic atoms on any device or gateway when used alongside Dell Boomi.
It means data generated by the IoT can be analysed at the edge of the network where it was created, speeding up the process and allowing action to be taken instantly in response to the insights generated.
"We've taken the lead on enabling IoT analytics by empowering organisations to flip the traditional analytic model on its head and deliver predictive algorithms and edge scoring directly to the source of data," Thompson added.
Statistica 13.1 allows users to perform in-database analytics on Apache Hive (on Spark), MySQL, Oracle, and Teradata, making it a much more flexible platform for data analysis.
Simultaneously leveraging the compute power of Hadoop clusters, database appliances and other high-performance platforms while also reducing network traffic means organisations can be much more efficient in their workflows and data scientists can concentrate on the information rather than the means in which it is analysed.
A daily dose of IT news, reviews, features and insights, straight to your inbox!
A daily dose of IT news, reviews, features and insights, straight to your inbox!
Thank you for signing up to ITPro. You will receive a verification email shortly.
There was a problem. Please refresh the page and try again.