Workday chooses IBM's Cloud for development and testing
Partnership will enable Workday to accelerate pace of application development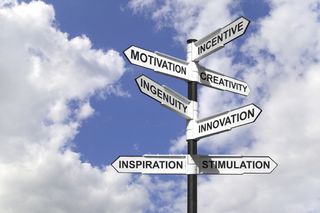 Workday and IBM have announced a strategic partnership that will see Workday using IBM's Cloud to develop and test its applications for the next seven years.
Workday said that by using IBM's Cloud, it will be able to speed up the development of new apps and test them better, bringing new innovations to the end user faster than before. IBM's Cloud add more capacity too, meaning more actions can be done at once.
"IBM and Workday are both delivering transformative applications and services in the cloud," said Aneel Bhusri, Co-Founder and CEO, Workday. "Workday will use IBM Cloud to continue accelerating Workday's internal development and testing efforts to support our ongoing global expansion."
Workday explained it will start using IBM's Cloud for other tasks in the future, but its priority is getting its large suite of apps tested as it rolls out new updates.
"Leading enterprises like Workday continue to turn to IBM Cloud for its global reach, flexibility, and resiliency," said Robert LeBlanc, Senior Vice President, IBM Cloud. "Through a preferred cloud partnership with IBM, Workday can accelerate its innovation efforts to better serve clients around the world."
According to The Wall Street Journal, Workday looked at forging the same partnership with HP, but was forced to look elsewhere when HP pulled out of the cloud market. Google and Microsoft weren't considered because Workday considers Microsoft to be a competitor and Google could soon be launching its own ERP product.
"Workday doesn't want to be beholden to another competitor. It's their biggest fear and IBM isn't competing with Workday," R Ray Wang, founder and principal analyst at Constellation Research said.
Stay up to date with the latest news and analysis from the world of cloud computing with our twice-weekly newsletter
Thank you for signing up to Cloud Pro. You will receive a verification email shortly.
There was a problem. Please refresh the page and try again.