SEC chairman warns investors to be wary of ICOs
Investors should act with "extreme caution" over initial coin offerings, chairman says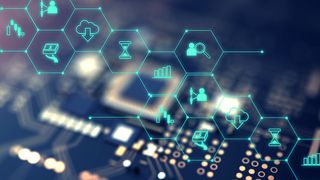 The US Securities and Exchange Commission (SEC) has warned investors to be wary if they're putting money into cryptocurrencies and initial coin offerings (ICOs), pointing out the risks and advising them to do so with "extreme caution".
Saying there's greater opportunity for fraud and manipulation because ICOs aren't registered with the SEC, chairman Jay Clayton told investors to "ask questions and demand clear answers".
ICOs see people launch new cryptocurrencies in the hope people will buy up the cryptocurrency tokens to raise capital for the businesses, typically on the promise that the token will appreciate in value once the business is launched and expands.
But in a public statement, Clayton said none of these ICOs have registered with the SEC as securities (something like a stock, that represents the value of someone's investment), and told potential investors: "If an opportunity sounds too good to be true, or if you are pressured to act quickly, please exercise extreme caution and be aware of the risk that your investment may be lost."
This was particularly true with ICOs often transferring money overseas, he said, making it harder for SEC to pursue bad actors.
His warning comes in a week that saw Bitcoin's market value soar past $16,000 and debut on a futures market, showing its success as a commodity, but making it difficult to use as a currency, with gaming platform Steam dropping support for it due to its fluctuating value.
"Just as the SEC has a sharp focus on how US dollar, euro and Japanese yen transactions affect our securities markets, we have the same interests and responsibilities with respect to cryptocurrencies," said Clayton.
"This extends, for example, to securities firms and other market participants that allow payments to be made in cryptocurrencies, set up structures to invest in or hold cryptocurrencies, or extend credit to customers to purchase or hold cryptocurrencies."
Clayton also had advice for those creating ICOs, or for accountants and lawyers helping to do so, arguing that ICOs are securities, whatever they might say about using distributed ledgers to record transactions differently to the way a typical investment is recorded.
"Replacing a traditional corporate interest recorded in a central ledger with an enterprise interest recorded through a blockchain entry on a distributed ledger may change the form of the transaction, but it does not change the substance," he said.
Picture: Bigstock
A daily dose of IT news, reviews, features and insights, straight to your inbox!
A daily dose of IT news, reviews, features and insights, straight to your inbox!
Thank you for signing up to ITPro. You will receive a verification email shortly.
There was a problem. Please refresh the page and try again.