HPE launches 'world's first' solar-powered supercomputer Hikari to solve Zika virus
Nearly a third of total power used by supercomputer supplied by renewable energy sources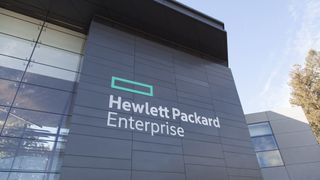 Hewlett Packard Enterprise (HPE) has joined forces with Texas Advanced Computing Center (TACC) to build what it claims is the world's first solar-powered supercomputer, dubbed Hikari.
HPE said that the computer is currently being used to calculate biology applications' in a bid to help solve the Zika virus crisis.
HPE claimed that it teamed with TAAC, as well as the New Energy and Industrial Technology Development Organization (NEDO) and NTT Facilities to ensure that Hikari did not require the huge amount of energy that traditional supercomputers usually require.
Nic Dube, chief technologist for high-performance computing at HPE suggested that Hikari is built using solar panels which are wired directly to the computer, meaning that it runs "on free energy, in the most efficient and sustainable way".
Traditional supercomputers produce a huge amount of heat, and the companies decided to use the Apollo 8000 warm water cooling system, which eliminates the need for Computer Room Air Handlers (CRAH). HPE claimed that this reduced the amount of cooling energy that would normally be required.
Dube explained that during the day, energy produced by the solar system feeds straight into the computer, while at night, when the photovoltaic array does not create energy, the Apollo system switched to an AC-based grid.
The supercomputer runs on about 200,000 watts of DC power, and its other components include DC battery systems, DC air-conditioning, DC lighting, DC supply and solar panels.
HPE claimed that since the Hikari team launched the measurement phase at the end of August, more than 30% of the total power used by supercomputer was supplied by renewable energy sources.
Dan Stanzione, executive director of the Texas Advanced Computing Center has called on other companies to switch from using AC power to DC power in servers, adding that HPE had embraced the idea of investigating and exploring alternative technologies.
"Without their partnership, we could never have built one of the world's greenest supercomputers," he said.
Picture Credit: HPE
A daily dose of IT news, reviews, features and insights, straight to your inbox!
A daily dose of IT news, reviews, features and insights, straight to your inbox!
Thank you for signing up to ITPro. You will receive a verification email shortly.
There was a problem. Please refresh the page and try again.