Microsoft and Apple patch FREAK bug – now you've got to update
Tech giants address the flaw that downgrades security of Android, iOS, Windows and OSX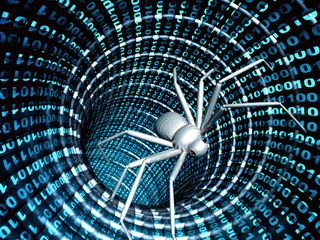 Microsoft and Apple have moved to stem the bleeding caused by the FREAK vulnerability, releasing patches for the bug.
The tech giants are just two of the firms whose software FREAK has weakened, after the decade-old SSL vulnerability only came to light this month.
FREAK, an acronym for Factoring Attack on RSA-EXPORT Keys, was the US government's effort in the 1990s to downgrade encryption on exports during the 1990s.
It allows hackers to weaken software security from "strong RSA" to "export grade", according to Matthew Green, a research professor at Johns Hopkins University, one of the researchers who helped uncover the flaw.
Redmond admitted last week that all versions of Windows were susceptible to the bug, while it has also left Android and iOS devices at risk of hacking for a decade.
Now however, Apple and Microsoft have joined Google in patching the flaw.
Security researcher Graham Cluley wrote in a blog post: "Apple appears to have resolved the FREAK vulnerability for its users in a relatively short amount of time."
Apple's Security Update 2015-002 protects the Mac's OSX operating system, while similar patches address the vulnerability in iOS and Apple TV, too.
Meanwhile, Microsoft has issued 14 security bulletins for this month's Patch Tuesday, one of which specifically addresses FREAK.
Alan Bentley, international senior vice president at IT security firm Heat Software, said: "Now that Apple and Microsoft have made fixes available, the onus is on organisations to address the vulnerability.
"Failure to apply the appropriate patch will mean organisations are knowingly leaving their back doors open and allowing hackers access to their personal and private data."
A daily dose of IT news, reviews, features and insights, straight to your inbox!
A daily dose of IT news, reviews, features and insights, straight to your inbox!
Thank you for signing up to ITPro. You will receive a verification email shortly.
There was a problem. Please refresh the page and try again.