Security is the biggest driver and obstacle in hybrid cloud migrations
Research: Many firms plan a hybrid strategy, but innovation is only an 'indirect' benefit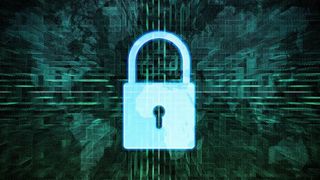 Just 16% of enterprises use just one cloud, with two-thirds having a strategy in place for a hybrid approach, according to a new report.
Companies in the early stages of cloud adoption are likely to be using one cloud as they assess operational challenges of migrating, or if they're only pushing a few workloads into the cloud as they keep sensitive data on-premise, an investigation by 451 Research has revealed.
But the vast majority of firms 84% are using multiple clouds for improved speed and agility, the analyst house's survey of 1,500 CIOs and IT managers at large enterprises, conducted in association with NTT Com and Dell EMC, found.
"Over 80% of the respondents to this study currently use multiple cloud environments, with varying amounts of integration, migration and interaction between them," said Liam Eagle, 451's research manager for cloud, hosting and managed services.
"Perhaps most significant is that approximately a quarter of companies already use some form of hybrid cloud using the definition of seamless delivery of a single business function across multiple environments."
For those firms looking at hybrid cloud, security is the biggest factor, but 451 warned that traditional measures like firewalls and access controls will need to be re-tooled for hybrid environments, which require integrated tools designed for the cloud.
However, security is also the biggest barrier to adopting hybrid cloud, giving IT security teams a headache in having to track and monitor different workloads in different states, and protect them in transit and at rest. With multiple environments both on-premise and cloud access control is also more difficult, 451 said.
Innovation is a lesser driver pushing companies down a hybrid route, and the report said that hybrid cloud only indirectly leads to this "as part of a wider business strategy".
"Innovation is not inherently linked to operational efficiency per se, unless it involves for example energy savings, the realization of new products or services or significant transformation," the report read.
Another minor reason to move to hybrid was to avoid vendor lock-in with a single cloud, with large enterprises used to dealing with a wide variety of suppliers looking to replicate this approach in the cloud.
Other barriers include operational complexity in managing different environments, where cloud is a seamless extension of on-premise, and a difficulty in migrating workloads like applications and databases in the cloud.
Where these "cannot be migrated, there is inherent cost in re-development and delay in implementation", 451 warned.
A daily dose of IT news, reviews, features and insights, straight to your inbox!
A daily dose of IT news, reviews, features and insights, straight to your inbox!
Thank you for signing up to ITPro. You will receive a verification email shortly.
There was a problem. Please refresh the page and try again.