Cutting-edge 5G Open RAN lab set to open in the Midlands
Solihull will be home to the facility, which will aim to bring manufacturers and academics to the table on Open RAN and leading edge kit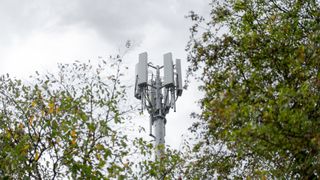 The government has announced plans to create a cutting-edge telecoms lab in the Midlands, to bolster the UK network strategy and create high-skilled jobs in the region.
RELATED RESOURCE
Market guide for web, product, and digital experience analytics
Analyse customer and user behaviour, digital product performance and usage patterns to improve the digital customer experience
The UK Telecommunications Lab is to be built in Solihull, and once operational will host academics, telecom operators, and network suppliers to confer on network rollout and test equipment effectively. The lab will also be primed to detect network security vulnerabilities, in order to prevent cyber threats to critical national infrastructure (CNI).
A key goal for the lab will be to support emerging telcos, by ensuring the interoperability of telecommunications equipment within the wider market. This will enable tech from a range of manufacturers and network operators to work together, which is essential to the government's £250 million strategy to diversify the UK 5G market.
It's hoped that the national research facility will provide manufacturers with an environment in which they can realistically demonstrate new 5G equipment, and will also act as a hub for 6G trials as the new standard matures.
The lab will feed into schemes such as the Department for Digital, Culture, Media and Sport's (DCMS) disruptive telecoms tech competition unveiled in March, and its £3.6 million research scheme in partnership with South Korea, to accelerate the development of Open Radio Access Network (Open RAN) technology.
Greater use of Open RAN, disaggregated kit across the 5G network would allow for network operators to leverage hardware and software from a range of manufacturers, potentially leading to improvements in the speed, and stability of the network for businesses and consumers.
Birmingham is one of the UK's leading cities within the sector, boasting over 56,000 tech startup employees. According to research by job search engine Adzuna, tech jobs in Birmingham were up by 21.3% in the first half of 2022.
"Fast-growing firms are cementing Birmingham's status as a tech powerhouse - boosting jobs and spreading economic growth right across the West Midlands," stated tech minister Damian Collins.
"As a result, there is no better home for the new UK Telecoms Lab, which will turn the region into a centre for expertise and innovation in the security of next-generation mobile networks."
Further details on the lab, and a more thorough timeline of its construction, will be announced by the government at a later date.
A number of manufacturers are running trials to expand and improve 5G infrastructure throughout the UK. In March, Vodafone and Ericsson pulled off the UK's first 5G network slicing trial, a method of separating a network into multiple strands by use case. This could have the advantage of increased network security, as well as faster speeds on slices dedicated for tasks such as video conferencing.
Carrier aggregation, in which a number of carrier bands are brought together into one stable connection, is also being trialled in the UK. BT and Nokia successfully performed a test of the tech in August, in real-world conditions using BT's radio mast at Adastral Park, Suffolk. The tech could be used to provide far more stable 5G access, as well as provide higher bandwidth and speeds necessary for internet of things (IoT) networks.
A daily dose of IT news, reviews, features and insights, straight to your inbox!
Rory Bathgate is a staff writer at ITPro covering the latest news on UK networking and data protection, privacy and compliance. He can sometimes be found on the ITPro Podcast, swapping a keyboard for a microphone to discuss the latest in tech trends.
In his free time, Rory enjoys photography, video editing and graphic design alongside good science fiction. After graduating from the University of Kent with BA in English and American Literature, Rory took an MA in Eighteenth-Century Studies at King's College London. He joined ITPro in 2022 as a graduate, after four years in student journalism. You can contact Rory at rory.bathgate@futurenet.com or on LinkedIn.
A daily dose of IT news, reviews, features and insights, straight to your inbox!
Thank you for signing up to ITPro. You will receive a verification email shortly.
There was a problem. Please refresh the page and try again.