If you're looking for a privacy-focused machine with bountiful versatility, look no further. The performance isn't market-leading and neither is the battery life, but it does everything to a good standard. It's the classic 'jack of all trades, master of none'.
Pros
+

Impressive privacy features; Anti-glare screen coating works wonders; brilliant build quality; Responsive touchscreen/stylus combo
Cons
-

Display is poor indoors; Performance and battery could be better
In terms of business-grade computers, it's perhaps HP which has the most impressive heritage of all. Year after year we consistently see new additions to the company's lines of computers bundled with fresh innovations to keep up with the times.
Privacy seems to be occupying the headlines in technology nearly every day and it's more than just a buzzword, it's a business priority. That's why you might want to turn to the HP EliteBook x360 1040 G5; the inbuilt privacy features are highly impressive and the always-connected capabilities of the machine make it one of the most versatile 2-in-1s around.
HP EliteBook x360 1040 G5: Design
We're coining 'sensible suitability' as a perfect descriptor for the EliteBook as it's a thoroughbred business computer in terms of looks. The single-shade grey colour scheme that runs throughout and the contrasting charcoal keys will please the minimalist. The EliteBook also has a comfortable size and 1.35kg weight which elicits a feeling that this was thoughtfully engineered.
The EliteBook makes a tradeoff when it comes to the thickness of the machine; two USB 3.1 ports and one HDMI port will surely be welcomed by some, but it means this isn't the slimmest notebook around. Coming in at 1.7cm, it's not quite ready to go on the Atkins diet but there's definite room for improvement. However, the machine is more streamlined in other areas to compensate. It makes full use of its chassis by cramming its 1920x1080 display in tightly with wafer-thin side bezels.
One notable takeaway in the design department is the rigidity of the machine. It's immediately noticeable and although it marginally adds to the weight, we'd want nothing less from a machine that doubles up as a tablet. Rotating the display on itself felt strong and stable thanks to well-built hinges that are a little on the stiff side, in a good way.
HP EliteBook x360 1040 G5: Display
As for the EliteBook's panel itself, it's a fairly ordinary 1920x1080 full HD IPS panel with a touchscreen and much like its design, it elicits very little excitement, aside from the pleasant 120Hz refresh rate which is rarely seen on a business-focused device. High refresh rates give the user a smoother experience when looking at on-screen motion, typically demanded only by gaming enthusiasts. You'll particularly notice this when scrolling or moving windows around on the desktop.
Aside from a smooth display, there are two other intriguing features that return with the latest iteration in the EliteBook line which could appeal specifically to the privacy-focussed remote worker, too.
The first of these features, both of which work immensely well, is the HP Sure View Integrated Privacy Screen, a feature that conceals what's displayed on the laptop to those sitting next to you. For example, if you ever find yourself viewing sensitive information such as employee records or company finances, simply tap F2 and the privacy screen enables. The technology obscures the display for those sitting beside you by reducing the screen's viewing angle while leaving it mostly untouched for the user.
The next feature works in tandem with the privacy screen in that it's also designed for those working outside the office. The anti-glare coating on the display works well; we tested it outside our office on a bright June day and had few problems viewing the screen even when exposed to direct sunlight. It would be perfect from doing some work on a long commute or if you're just partial to working from your garden. The only drawback of the anti-glare coating is that, for some, this could tarnish the indoor experience for those that really want a nice-looking display. The matte coating is easily noticeable and makes the screen look (to our eyes) less striking and impressive than panels without it. If you work primarily indoors then you might consider looking elsewhere if you want the best visual experience.
Although the EliteBook didn't deliver on its promise of 100% sRGB colour gamut coverage or 700cd/m2 peak brightness, it's scores were by no means a failure. It scored 92.2% on the sRGB coverage tests which is a lot better than many others on the market, but perhaps not quite good enough for those in businesses requiring graphic design. Its peak brightness of 578cd/m2 is also more than enough for both indoor and outdoor use without having to strain the eyes at all.
We couldn't mention the display without talking about HP's touchscreen or the bundled programmable stylus. We opted for the latter for a good test of the touchscreen and we found it to be very usable and highly responsive. There was some input lag, yes, but nowhere near enough to adversely impact our overall experience. Sketches can be done easily and HP's proprietary software allows for easy programming of the two buttons on the stylus and accurate handwriting detection.
A nice touch with the stylus is that it will alert your EliteBook when it's out of range, meaning you'll never leave your expensive stylus at the office again.
HP EliteBook x360 1040 G5: Keyboard and trackpad
The keyboard/trackpad might be this machine's greatest hit, they were both a real delight to use and the overall experience gave the same satisfying feeling as buying an expensive item of clothing that fits just the way you want it to.
The EliteBook's keyboard and trackpad both ooze manufacturing quality. We've already mentioned the keyboard's overall rigidity which is a plus, but the keys have an immensely satisfying and firm feedback with a moderate yet pleasing travel time. The keys are actually a touch on the small side; on the lower end of average but not small enough to yield drastically more mis-types from this particular fat-fingered reviewer.
The trackpad is also brilliantly engineered, from its immensely enjoyable and firm click to the frictionless finish on the glass surface - the only gripe we had was that it could be bigger. Unlike with some other laptops' trackpads, there's almost no finger friction when dragging your biological pointer over the pad, which ensured a smooth experience and we rarely had to lift our fingers off to continue moving the pointer across the screen.
HP EliteBook x360 1040 G5: Performance
Remember how we said the EliteBook was 'sensibly suitable' for business? We weren't kidding. It may lack inspiration in the design department and the display might not be what some people are looking for, but no-one can deny that this is a solid performer for the price.
Under the hood, the EliteBook sports an Intel Core i7-8650u and a generous 16GB of RAM but the scores it achieved in our tests were hindered by the base-level Intel UHD Graphics 620 chip, which is less capable in our video rendering tests than discrete GPUs. The performance won't blow you away but with an overall score of 88 in our bespoke benchmark tests, it's by no means a weakling.
In terms of how it compares to other models in its category, it beat the Microsoft Surface Book 2 as well as the Lenovo Thinkpad X1 Yoga which is a huge point in its favour. However, there are other models on the market that perform better. Namely, XPS 15 2-in-1 which comes in at a similar price point but categorically smoked the EliteBook in our tests with a score of 96, despite being older.
HP EliteBook x360 1040 G5: Battery life
The EliteBook scored admirably in our battery tests, lasting a perfectly adequate 8hrs 48mins, which is more than enough to get you through a full workday and maybe an episode of your favourite show on the commute home too. Bear in mind that we reviewed a model with a 1080p screen; upgrade to 4K and expect this figure to drop.
The EliteBook's documentation claims a 17-hour battery life which it definitely didn't deliver on. Regardless, it's a solid performer considering the processing power it's got under the hood.
HP EliteBook x360 1040 G5: Ports and features
With a lot of modern notebooks, small size and weight are favoured over an expansive selection of ports. While great for on the move, it's often an area that yields frustration when you get to a meeting room and realise no-one can project to the screen. The EliteBook has got you covered on most fronts here.
On the USB side of things, you won't be left wanting. There are two USB 3.1 gen 1 ports for connecting and charging as well as two Thunderbolt 3 USB-C ports for the same purpose. A single HDMI port ensures you'll be able to connect to an external display, and the 3.5mm headphone jack allows you to block out any annoying office distractions.
If you plan on buying a few of these for your office workers, it supports a nano security lock (lock sold separately) to make sure the wrong person doesn't make off with it. The EliteBook's reliable fingerprint sensor also does a good job of keeping the wrong people out of the system itself and HP's Just In Time Authentication software requires administrator log-in details to access external storage devices - a nice touch.
With a sterling battery life and anti-glare screen, it's only right that the EliteBook go for the outdoor trifecta with 4G LTE capability. It has a WWAN nano-SIM slot to the left side of the machine so no matter where you go, you can always be connected. Remember, however, that leaving this on may also adversely impact battery life.
HP EliteBook x360 1040 G5: Verdict
The EliteBook does just enough to warrant consideration for your business in our opinion. While there are drawbacks to the machine, there are other selling points it has in its favour, such as being more powerful than a similarly spec'd-out Surface Book 2. The EliteBook will also be an attractive option to those who frequently work outdoors as the anti-glare display coating isn't common but is definitely a game changer as far as nature-bound computing experiences go.
The privacy-focused individual will love the Sure View feature as it works brilliantly well - even looking at the screen from a slight angle is difficult due to the impressive distortion. There's absolutely no way someone sitting next to you on a train or flight will be able to peer over enough to see what's on the screen without obviously violating rules of personal space.
The touchscreen is good but adds little to the overall experience of the computer. Business users will revel in the fact the EliteBook is heavily-ported making it ideal for use in meeting room presentations and the Just In Time Authentication feature will stop rogue actors inside a business deploying malware to attack the network from the inside. The display might not be for everyone, but the EliteBook's unique features may be enough to sway you to make this your next business purchase.
Verdict
If you're looking for a privacy-focused machine with bountiful versatility, look no further. The performance isn't market-leading and neither is the battery life, but it does everything to a good standard. It's the classic 'jack of all trades, master of none'.
Swipe to scroll horizontally
Processor
Intel Core i7-8565U, quad-core,
1.8GHz, 8th-Gen
RAM
16GB RAM
Additional memory slots
0
Max. memory
16GB
Screen size
14in
Screen resolution
1920 x 1080
Pixel density
314.7
Screen type
FHD IPS
Touchscreen
Yes
Pointing devices
Glass ClickPad, Microsoft Precision Touchpad
Graphics adapter
Intel UHD 620 Graphics
Graphics outputs
USB 3.1 Type-C (DisplayPort), HDMI
Graphics memory
1GB
Storage
512GB SSD
Optical drive
No
Memory card slot
No
USB ports
USB 3.1 Type-C (DisplayPort),
USB 3.1 Type-A
Other ports
HDMI, 3.5mm audio jack
Web Cam
1080p FHD camera; IR Camera
Speakers
Bang & Olufsen, 4 Premium stereo speakers, multi array world-facing microphone
3.5mm headphone jack
Yes, headphone & mic combo
Wi-Fi
802.11a/b/g/n/ac
Bluetooth
Bluetooth 4.2 combo
NFC
No
Dimensions (WDH)
321.4 x 215 x 16.9 mm
Weight
1.35kg
Operating system
Windows 10 Pro 64-bit
Operating system restore option
Windows restore partition
Battery size
HP Long Life 4-cell, 56.2 Wh Li-ion polymer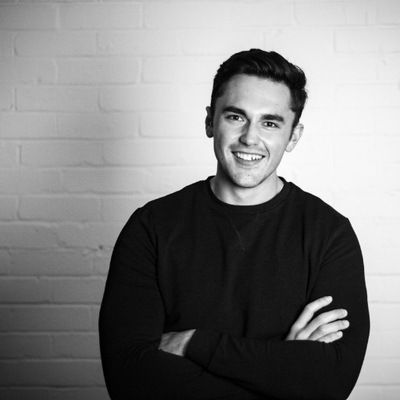 Connor Jones has been at the forefront of global cyber security news coverage for the past few years, breaking developments on major stories such as LockBit's ransomware attack on Royal Mail International, and many others. He has also made sporadic appearances on the ITPro Podcast discussing topics from home desk setups all the way to hacking systems using prosthetic limbs. He has a master's degree in Magazine Journalism from the University of Sheffield, and has previously written for the likes of Red Bull Esports and UNILAD tech during his career that started in 2015.