Dell's winning combination of superb build quality and solid performance make this one of the best 2-in-1s on the market
Pros
+

Superb performance; Better than average battery; Unique keyboard design
Cons
-

Quite expensive; A little heavy
Image 1 of 6
This review was first published in 2018 and has since been updated. Prices were correct at the time of publication
Dell's XPS lineup has long been regarded as one of the best on the market, both for personal and business use. In order to maintain this status, Dell has released a 2-in-1 version of the XPS 15, having already released an updated version of its popular Dell XPS 13 convertible.
Dell's XPS range has always been at the top of its class, offering a blend of style, luxury and power that's rarely contested. With the 2-in-1 version of the Dell XPS 15, you're essentially getting that same winning combination, only this time with a 360-degree hinge as an added sweetener.
And when we say power, we really mean it. This is one of the best performing 2-in-1s we've ever tested. In fact, it's a near-perfect machine. Yet, while the previous XPS 15 was a superb conventional ultrabook, there are a few niggling design issues with the new version that raise questions as to why you'd ever bother opting for the bendier brother of a classic.
Dell XPS 15 2-in-1 review: Design
The first thing you notice with any Dell XPS machine is the premium built quality, which you'll be familiar with if you've had the pleasure of using an XPS 15, or a 13 for that matter. The 2-in-1 version of the Dell XPS 15 uses the same machined aluminium for its lid, finished in the iconic silver, as well as the silky smooth carbon fibre palm rest around the keyboard - both of which scream 'premium'.
However, what's truly impressive is that Dell managed to trim down the XPS 15 for its hybrid conversion. Although it shares the same height at 235mm, it's a touch smaller at 354mm from side to side, and slightly thinner - 9mm at its smallest edge. In fact, Dell claims it's the smallest and thinnest 2-in-1 laptop available on the market.
Perhaps what the XPS range is best known for is its InfinityEdge display. The super-slim bezels mean that this XPS 15 is able to fit a 15.6in display inside a 13.9in frame - not only does it look superb, but it's also fantastic value.
What's remains a tad puzzling is the placement of the 720p webcam, which is bottom centre of the display rather than the top. This is a design trend that has been carried over from previous XPS devices, and we weren't keen on it then either. While the thin bezel above the display looks great, especially without a notch to house camera hardware, functionally it's a bit of a pain to use. Not only do people have to look up at you when you video chat, but it's also near impossible to type at the same time as your massive-looking hands will occasionally come into shot.
The other irritating design choice is the placement of the machine's only speaker, which is on the bottom, next to the exhaust. That means the sound is almost entirely muffled when the device is sat on a bed or sofa, forcing you to increase the volume to near max to hear anything. These problems disappear if you decide to flip the screen over and use the device in a tent shape, but we'd argue that's not yet a common usage model.
A bigger issue is its weight. The older XPS 15 weighed in at 2kg, and the same goes for the 2-in-1 version. While that's pretty great for a conventional ultrabook of this size and power, the added functionality of a 360-degree hinge demands something a little lighter. The size of the device may cause issues with some, but the first thing you'll notice when you try out its tablet mode is its bulk, and we simply found it too cumbersome to hold comfortably in its tablet form. Don't get us wrong, it's light for an ultrabook, but this wants to be used as a tablet too, and we can't help but feel it needs a few hundred grams shaved off for it to truly shine.
Dell XPS 15 2-in-1 review: Display
With the XPS 15 2-in-1, you can choose either a full HD display or a 4K one if you're feeling particularly flush. We tested out the full HD version, so results are likely to differ to the more expensive model.
In our tests the display managed to reach a maximum brightness of 413cd/m2, covering 90% of the colour gamut with a contrast ratio of 1,639:1. That's seriously impressive, and while not being quite on par with the near-perfect display of the Surface Book 2, this is a far cheaper machine. The bog-standard XPS display is more than good enough for a business user - the 4K option may be a bit overkill.
Dell XPS 15 2-in-1 review: Keyboard, trackpad and connectivity
Although you may be blown away by the impressive 15.9in InfinityEdge display, the keyboard is equally as impressive. It's a complete overhaul of the keyboard found on the previous iteration of the XPS 15 and certainly does even further boost the overall experience.
If you opt for the 2-in-1 version of the XPS 15, you'll find Dell has shipped its MagLev keyboard, which uses magnets under each of the keys for measuring pressure, rather than using a rubber dome to press on the sensor. This means the keyboard is much slimmer than other keyboards and Dell explained it also makes it much more robust. In fact, Dell revealed that there was hardly any degradation after 13 million keystrokes in its tests.
From an experience point of view, using magnets really does make quite a difference. Although it may take some time to get used to the new feel of the keys, it's incredibly responsive, with only a very light tap required to reproduce letters on the screen. For those who prefer to really feel when they press a key, it may take a little getting used to, but the sensitivity really is quite staggering.
There some niggles though. The board itself could be a little bigger, as it takes up less than half of the ample palm rest and actually makes things feel a little cramped at times. Also, the page up and down keys are not only incredibly small, they sit flush with the equally small left and right navigation arrows. This is another design quirk common to the XPS range, and it's especially frustrating if you're a frequent user of design suites like Photoshop.
The only issue we found with the trackpad was its size, being a square shape rather than a rectangle. We feel the trackpad could do with being a little wider, as our fingers felt a little cramped and often hit the wrong side of the pad when clicking. Functionally, however, it's wonderful - thanks to a glass coating and Microsoft Precision software.
The choice of ports is also pretty generous. You get a total of 4 USB-C ports to play with, two of which support Thunderbolt 3 for ultrafast data speeds. There is no USB 3 ports here though, so you'll need HDMI or DisplayPort adapters if your office uses older cabling or USB 3 if you have a last-generation smartphone. Aside from that, you're getting a microSD card reader and a headphone jack.
Dell XPS 15 2-in-1 review: Hardware & Performance
The full HD version of the 2-in-1 one is available in two hardware configurations, and another two if you opt for 4K. We tested the base version, which comes with an 8th-generation Intel Core i5-8305G processor clocked at 2.1GHz AMD's Radeon RX Vega M GPU, 8G of RAM and a 256GB SSD. The beefier version comes with an i7 processor and doubles the SSD space.
In our benchmark testing, it managed to score a blistering overall result of 123, which makes it the fastest 2-in-1 of its size we've ever tested. You feel this blistering speed in day to day tasks, barely breaking a sweat when it came to multi-tab browsing or using demanding apps like Photoshop. Annoyingly, however, it has a habit of running quite hot when running anything other than simple apps, which means you'll have to endure a pretty noisy fan if you're a multitasker.
Its battery also performed fairly well in our tests, managing to last 8 hours and 29 mins. That's actually quite impressive for a 2-in-1 and is almost an hour longer than the 13in version. You're essentially sacrificing longevity for some extra functionality with these types of machine, but this one of the better deals out there.
Dell XPS 15 2-in-1 review: Verdict
Dell has managed to achieve a pretty rare feat in the 2-in-1 market - creating a device larger than 13in that's actually worth considering. It caters for those that love a larger screen, but still want the functionality of a convertible, without the resulting package feeling clunky.
It's well built, powerful, and stylish, and is very difficult to fault. Whether it's the machine for you will really come down to your attitude towards 2-in-1s. Personally, we're still not sold on the concept, and it's difficult to recommend when there are so many lighter devices with detachable keyboards available on the market.
There's also the regular XPS 15 to take into consideration. It's currently available for just over £1,000 (excl VAT) - and there's certainly not £400 worth of reasons to opt for the 2-in-1 version. However, if you're wondering what the top of the 2-in-1 class looks like, this is it.
Swipe to scroll horizontally
| | |
| --- | --- |
| CPU | 8th-gen Intel Core i5 2.1GHz |
| RAM | 8GB |
| GPU | Radeon RX Vega M GL |
| Screen | 1,920 x 1,080, 15.6in, InfinityEdge |
| Dimensions | 354 x 235 x 9-16mm, 2kg |
| Ports | 2 x Thunderbolt 3, 2 x USB-C, MicroSD, headphone |
| Storage | 256GB SSD |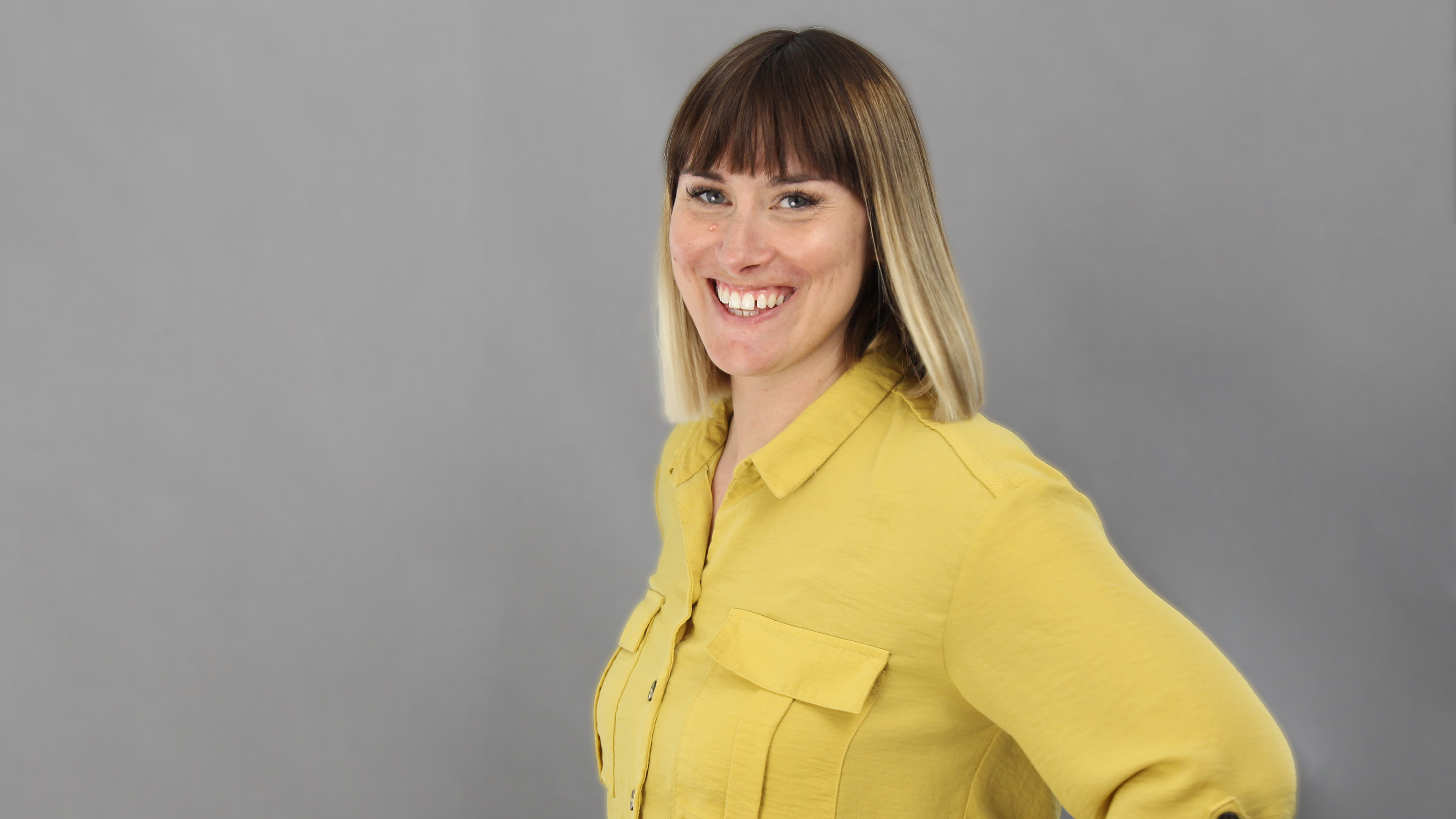 Clare is the founder of Blue Cactus Digital, a digital marketing company that helps ethical and sustainability-focused businesses grow their customer base.
Prior to becoming a marketer, Clare was a journalist, working at a range of mobile device-focused outlets including Know Your Mobile before moving into freelance life.
As a freelance writer, she drew on her expertise in mobility to write features and guides for ITPro, as well as regularly writing news stories on a wide range of topics.