Best laptops for working from home and digital nomads in 2023
Whether you're travelling or staying at home, make sure you're prepared with the one of these devices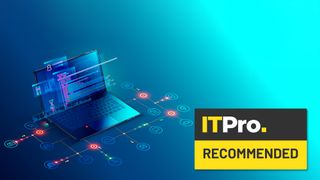 The last few years have empowered workers to exercise their right to work in a location that suits them best. Be it from a beach in Bali or in a rainy countryside cottage, for workers in 2023, the best laptop for working from home - wherever you call it - is high on the list of purchasing priorities.
The change in working arrangements means certain aspects of the device you buy, size, weight, power, and battery life, become more important than they otherwise would. If your laptop needs to be used in a different office every day, or regularly in airports, the weight might be the most important factor. If you are permanently from home, however, you might want something more bulky and powerful.
Regardless, the first place to start is what you do for a living and where you do it...
What is the best laptop for digital nomads?
Workers that are permanently at a home desk have, perhaps, more options and less need for lightweight or portable hardware. Though that really depends on the space they have available at home. However, for the truly remote – the digital nomad – once you step out into the wider world, the rules change.
For starters, there is no guarantee that you'll end up working in a large space. Tiny aeroplane seats, squished tables in coffee shops, or a remote working space that may actually be more effective as a cupboard – these are the pitfalls of the anywhere worker. So portability, be it small in size or compact, is the key.
Small, however, shouldn't automatically mean low-spec. Some of the thinnest laptops around now come with top-tier displays, powerful CPUs and also long-lasting batteries, so it isn't simply a case of finding the easiest thing to carry. You can't get the job done if you can't do much with the device, so it's about balance.
For businesses, procuring laptops for a dispersed workforce also comes with some key considerations. For starters, travelling laptops are more open to risks such as theft, loss and damage, so repair packages, replacement services and after-purchase care schemes are as equally important as the device itself. In some cases, that may well mean a third-party insurance plan.
Microsoft Surface Laptop 5
Touchscreen laptops are not for everybody but for those that do need that capability on a laptop, Microsoft's Surface Laptop 5 is arguably one of the best around. It doesn't come with a stylus, but at £833 (exc VAT) it is fairly cheap – so a little extra for Microsoft's Surface Pen isn't going to break the bank. It is worth noting, however, that getting the Surface Laptop 5 via Microsoft for Business (which comes with maintenance and repair packages) doesn't include the pen, so it is an extra payment.
There are two sizes of Surface Laptop 5, IT Pro recommends the 13.5in model, which has a 2256 x 1504 resolution and a peak brightness of 411cd/m2. That enables it to combat most sunny conditions, save for extremely bright and direct sunlight. The glossy finish also helps here.
Colour accuracy is also very good with a 95.6% sRGB colour gamut score. This was achieved under the 'RGB' setting. That score is a little lower than what is offered by other touchscreens, such as the MateBook X Pro (2022) though the Surface Laptop 5 has stronger brightness levels and is considerably cheaper.
What's not so good about the Surface Laptop 5 is very minimal; for its price (£833) it is very good and it isn't glaringly bad in any way. It feels very professional and has a stunning display and snappy processor. Plus, it will look good in the home office or any random coffee shop you take it to.
There are some larger-than-normal bezels and a less-than-adequate webcam and it would be nice if the pen was included as part of a bundle. But what it has got is usually more expensive than £833 – the latest MacBook will cost much, much more, and that isn't a touchscreen.
Swipe to scroll horizontally
| | |
| --- | --- |
| Processor | 12th Gen Intel Core i7-1265U |
| RAM | 8GB or 16GB |
| Storage | 256GB, 512GB, 1TB |
| Screen | 13.5in PixelSense |
| Dimensions | 223 x 14.5 x 308mm |
| Weight | 1.2Kg |
Price when reviewed: £833 exc VAT
Read our full Microsoft Surface Laptop 5 review for more information.
Dell XPS 17
The Dell XPS 17 is power packed into a lightweight machine. Weighing slightly over 2kg and measuring under 2cm in thickness, this laptop will provide you with great flexibility moving from room to room in your home. Additionally, its lightness also helps if you're ever on the road, or having to take it into the office, or beyond.
The device's detailed vibrant UHD+ screen will make working from home a real treat as well, especially once you realise it's touch enabled. If you happen to be in a brightly lit environment, like the garden for example, then its anti-glare surface will come in handy too.
The device isn't shy when it comes to battery life, either. With our video test, it lasted for a whopping 11hrs 37 mins, allowing you to get through a working day completing modest tasks. However, if you're expecting to complete activities like rendering out 3D, it will be a lot less, so if you work from a cafe or library don't stray too far from the mains.
Swipe to scroll horizontally
| | |
| --- | --- |
| Processor | Intel Core i7-11800H |
| RAM | 2 x 16GB LPDDR4 |
| Storage | 1TB NVMe SSD |
| Screen | 17in, 3,840 x 2,400, touch screen |
| Dimensions | 374.45 x 248.05 x 19.05mm (WxDxH) |
| Weight | 2.21kg |
Price when reviewed: £2,166 exc VAT
Read our full Dell XPS 17 review for more information.
Samsung Galaxy Book S
Samsung has collaborated with Qualcomm to produce this sleek device which boasts of ARM-based Windows software.
This is a slick-looking machine, clad in an aluminium chassis, with a thickness of less than 12mm. It's not the thinnest laptop we've seen, but is certainly up there, and at just 961g is as light as it looks.
The 13.3in touchscreen panel has a 1920 x 1080 resolution, which is perfectly suitable for a laptop of this size. The device also has a wonderful keyboard, which will be great to write on no matter what kind of work you're doing.
When it comes to performance, be aware that it won't be doing any heavy lifting when it comes to processor-intensive tasks like video editing. However, that's what we would expect from an ultraportable like this, and it provides a great performance for something of its size.
Its battery life is respectable, racking up a score of 14hrs 28mins in our video playback tests. This is an outstanding score, miles ahead of the majority of our Windows laptops. So if you're looking for something to take all day to a coffee shop, then this could be the device for you.
Priced at under £1,000, this is a great choice for a laptop that not only looks amazing but can compete with rivals on performance.
Swipe to scroll horizontally
| | |
| --- | --- |
| Processor | 2.84GHz Octa-core Snapdragon 8cx SoC |
| RAM | 8GB |
| Storage | 256GB |
| Screen | 13.3in, 1,920 x 1,080, TFT |
| Dimensions | 203 x 305 x 11.8mm |
| Weight | 961g |
Price when reviewed: £833 exc VAT
Read our full Samsung Galaxy Book S review for more information.
Razer Book 13
This device is from a company renowned for building high-performance gaming equipment, and the Razer Book 13 is a fascinating deviation from the norm. The machine looks to prove it can be a viable enterprise-ready device, with powerful hardware, a dazzling 16:10 display, and a strong performance under the hood.
At first glance, it attempts to echo the MacBook Pro look with its sharpened edges and rounded accents, as well as narrow bezels that bleed into an expansive 13.4in 16:10 display. Don't be dazzled by its looks, however, as remote workers and digital nomads should know that it is heavier than average, weighing 1.4kg compared to the sub-1.3kg weight for most 13in laptops.
When it comes to power, the Razer Book 13 met our expectations. It's fitted with a quad-core Intel Core i7-1165G7 processor built on the Tiger Lake architecture that combines well with 16GB of LPDDR4X RAM and Intel Iris Xe Graphics to produce a set of decent performance results.
It has a brilliant display along with a great battery life, as well as a LED-backlit keyboard. All of this, of course, comes at a price as it will set you back around £1,317. But if you're looking for some serious power, and a gorgeous appearance, for your home based device, then look no further.
Swipe to scroll horizontally
| | |
| --- | --- |
| Processor | Intel Core i7-1165G7 |
| RAM | 16GB |
| Storage | 256GB SSD |
| Screen | 13.4in, 1,920 x 1,200, IGZO |
| Dimensions | 295.6 x 198.5 x 15.2mm |
| Weight | 1.4kg |
Price when reviewed: £1,317 exc VAT
Read our full Razer Book 13 review for more information.
Apple MacBook Pro 13in (2020)
If you're looking for a laptop that's fast, sturdy, and unlikely to run out of battery halfway through a day visit to a library, pub, or coffee shop, then this device may be for you.
In terms of performance, it houses the ARM-based Apple Silicon M1 CPU which makes it feel like a regular MacBook Pro, but is smoother and snappier. Its performance is well beyond what we'd expect from a regular business laptop, putting this firmly into specialist workstation territory. The system runs cool, without a hint of an internal fan being heard, which is a big improvement from previous versions of this model.
The device's battery life won't let you down either, with it managing to run video for 17hrs 31 mins. This is the best battery life we've seen from any Mac laptop, outlasting most Intel-based rivals too. In practical terms, this translates to a full working day away from the mains, perfect for workers who are on the move and want to feel a thrill by leaving their power cable at home.
The Apple MacBook Pro is a powerful device which won't leave you disappointed, whether you're working from home or a different country. Just make sure you're looking to spend over £1,000 on your new device.
Swipe to scroll horizontally
| | |
| --- | --- |
| Processor | Apple Silicon M1 |
| RAM | 8GB (16GB option) |
| Storage | 256GB (other options available) |
| Screen | 13.3in, 2,560 x 1,600, IPS |
| Dimensions | 304 x 212 x 16mm |
| Weight | 1.4kg |
Price when reviewed: £1,083 exc VAT (8GB/256GB)
Read our full Apple MacBook Pro 13in (2020) review for more information.
Asus ProArt Studiobook Pro 16 OLED
Stay creative on the go with this impressive mobile workstation from Asus. Although prices begin at £1,666.66 exc VAT, you'll get a lot of computing power for your money. It also packs a punch when it comes to its internal hardware, meaning that if you're looking for a laptop at home that's comparable to a desktop computer, this could be the device for you.
The great news is that it comes with a gorgeous 16in, 4K OLED display, making it very easy on the eyes and a joy to use. Although you might be looking for a machine to help you work from home, if you ever take it into the office, it's safe to say your colleagues will be very jealous.
Considering it has a fairly big screen and intensive hardware, you might be worried about how long this machine can keep running away from the mains if you plan on working remotely from different locations. Fear not, as the ProArt lasted for 6hs 19mins in our video playback battery test. This might be less than other devices on this list, but don't forget that this device is aiming to replace your desktop PC. If you need to work while travelling, or want to work from a cafe, this laptop should get you through most of the day, as long as you don't perform anything too hardware-intensive like video editing.
This is a powerful content creation notebook you can use on the move for extended periods of time, and one that is particularly attractive for graphic professionals.
Swipe to scroll horizontally
| | |
| --- | --- |
| Processor | AMD Ryzen 9 5900HX running at up to 4.6GHz |
| RAM | 2 x 16GB LPDDR4 |
| Storage | 2TB NVMe PCI Express 3.0 SSD |
| Screen | 16in, 3,840 x 2,400, OLED |
| Dimensions | 362 x 264 x 19.9-21.4mm (WxDxH) |
| Weight | 2.4kg |
Price when reviewed: £2,082 exc VAT
Read our full Asus ProArt Studiobook Pro 16 OLED review for more information.
Dell Latitude 7320 Detachable 13.3in
The Dell Latitude 7320 Detachable is a 13.3in slate that can either be used on its own or with a detachable keyboard. It offers solid performance and good security presented neatly in a slim and lightweight bundle.
Any remote worker who is looking for a simple, competent, Windows tablet should take a look at this device. It offers good battery life and is significantly lighter and more flexible than a conventional laptop.
It weighs just 782g and is 8.4mm thick, making it exceptionally suitable for anyone who's priority is weight. You'll barely feel this in your bag if you need to transport it away from home, while in your house it will be extremely easy to work from any room.
It also has a hinge which can support the tablet at any angle between near-vertical and 170 degrees, making it ideal for use on a train or aeroplane if there's much travelling involved in your line of work. It might help you use the tablet in bed at home too, but don't let your boss know about that.
Swipe to scroll horizontally
| | |
| --- | --- |
| Processor | Intel Core i5 1140G7 |
| RAM | 16GB |
| Storage | 256GB NVMe SSD |
| Screen | 13.3, 1920 x 1080, IPS |
| Dimensions | 288.4 x 215.6 x 13.54mm (with keyboard) |
| Weight | 1.1Kg (with keyboard) |
Price when reviewed: £1,474 exc VAT
Read our full Dell Latitude 7320 Detachable 13.3in review for more information.
Asus Chromebook CX9 (CX9400CE)
The Asus CX9 is one of the more expensive Chromebooks on the market, but does a good job of defending its price tag. It looks great, has an impressive build quality, and it's slim and light. It also has a super keyboard, good connectivity, and a bold, bright display.
Working from home you'll be pleased to know it's able to handle any Chrome OS task easily. The Asus handles office apps and loads of browser tabs without complaint, and we were able to run this along with Spotify, social media apps, and email clients with no problems. It will basically do anything you want to do on a Chromebook, including mainstream photo editing.
When it comes to its battery, it lasted for 10hrs 47 mins in our video test, so remote workers or digital nomads will be pleased to know they should be able to get through a working day with this device.
Overall, it will carry out the job with style, and costs more than twice what most other Chrome OS laptops sell for, but it's one of the best of these kinds of devices you can buy.
Swipe to scroll horizontally
| | |
| --- | --- |
| Processor | 1.2GHz-2.8GHz Intel Core i7-1165G7 |
| RAM | 16GB DDR4 |
| Storage | 512GB SSD |
| Screen | 14in 1,920 x 1,080 IPS |
| Dimensions | 322 x 205 x 16mm (WxDxH) |
| Weight | 1.15kg |
Price when reviewed: £1,084 exc VAT
Read our full Asus Chromebook CX9 (CX9400CE) review for more information.
Acer Swift 5
This device is as light as a feather, potentially making it the best digital nomad laptop. One of Acer's standout laptops, the Acer Swift 5 boasts of a beautiful display, ultra lightweight feel, and overall great design.
Weighing just under 1kg, this device feels more like a tablet than a 15.6in laptop. It also boasts an elegant design, with a matte, dark-grey finish and coppery accents along the hinge.
One downside to the device is that it has extremely dull speakers, forcing us to crank the volume to 100% when watching a video and struggling to hear a thing. This is due to its poor design, where the speakers are located at the bottom of the device.
On the other hand, its vibrant 14in display doubles as a touchscreen, making it easy to open, close, or move tabs in just one swipe. The Swift 5's display sports a remarkable 90% screen-to-body ratio which is beautiful to look at.
It's equipped with a 2.4GHz Intel Core i5-1135G7 processor and produces a performance that is comparable to a Dell Inspiron 15 7000 2-in-1. The device is quick on its feet and didn't stutter, no matter if we were carrying out basic editing in Photoshop, or working in Google Docs.
As for the battery life, the Swift 5 lasted 9hrs 24mins during our video test. This compares well with rival machines and is far from problematic. It will last an average day of typing and even survive working from a cafe for five hours. If you're looking to take it on a longer excursion, however, just make sure you take its charger.
With the price coming in at £833, this could be a great choice for remote workers too.
Swipe to scroll horizontally
| | |
| --- | --- |
| Processor | 2.4GHz Intel Core i5-1135G7 |
| RAM | 8GB |
| Storage | 512GB SSD |
| Screen | 14in, 1,920 x 1,080, Corning antimicrobial Gorilla Glass |
| Dimensions | 14.95 mm x 318.9 mm x 207mm |
| Weight | 990g |
Price when reviewed: £833 exc VAT
Read our full Acer Swift 5 review for more information.
How we test
For laptops, IT Pro runs a series of tests on the display, CPU, battery and even storage. Not all of these will be relevant for the review as it depends on the type of laptop and what we are trying to highlight about it. But the aim is to give you a metric for comparison so that you can make an informed decision about the purchase.
We run performance tests on the CPU, firstly with our in-house benchmarks which measure photo-editing, video-encoding and multitasking speeds. We combine these results into an overall score which is always quoted in the review -- on occasion, however, we might mention an individual test result if it is particularly noteworthy.
These tests can be run on Windows and macOS, though we also use the cross-platform Geekbench 5 test to compare operating systems. This gives us a separate score for single and multi-core operations. Sometimes we incorporate other benchmarks, such as PCMark 10 and workstation tests including Cinebench R23 or SPECViewPerf 2020 -- but these are not used for every review, only where it is appropriate.
When it comes to the display, we use a colourimeter to measure maximum brightness and colour reproduction. This is primarily tested against sRGB colour gamut, which is the main colour space that digital displays are usually calibrated for. Our test, however, also offers results for Adobe RGB and DCI-P3 which we may mention if it is relevant to the review.
We test battery life with a looped video test. The device is fully charged and the screen set to a specific brightness level of 170cd/m2. The video then plays till the laptop reaches a critical battery level and switches off. This gives a time score we can compare with other laptops or to which we can roughly estimate how long it will last during working hours without a charger.
On occasion, we will also measure the performance of solid-state storage drives with the AS SSD benchmark test. This simulates four different file transfer options to give an overview of speeds across various aspects of PC performance.
Get the ITPro. daily newsletter
Receive our latest news, industry updates, featured resources and more. Sign up today to receive our FREE report on AI cyber crime & security - newly updated for 2023.
Zach Marzouk is a former ITPro, CloudPro, and ChannelPro staff writer, covering topics like security, privacy, worker rights, and startups, primarily in the Asia Pacific and the US regions. Zach joined ITPro in 2017 where he was introduced to the world of B2B technology as a junior staff writer, before he returned to Argentina in 2018, working in communications and as a copywriter. In 2021, he made his way back to ITPro as a staff writer during the pandemic, before joining the world of freelance in 2022.