Vibes offers free text messaging solution to essential businesses
Essential businesses can reach their entire staff for free via mass SMS through Vibes Notify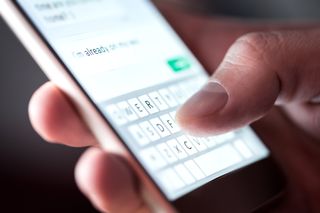 The COVID-19 outbreak has left a lot of businesses closed and employees in a state of uncertainty. As employers have answers to employees' key questions, like when the office will reopen or what precautions they must take before heading to the office, they may struggle to get the message out to everyone. Vibes will make this easier by offering free mass SMS text messaging via Vibes Notify for essential businesses.
Vibe Notify allows employees to opt into group corporate SMS so they can receive all the updates they need about their business. Once they opt in, the employer can reach all its employees at once through the system, ensuring all employees know the latest updates in this time of uncertainty.
Whether it's a mission-critical task like calling for overtime workers to help restock the shelves after a particularly busy evening or just sending out updated store hours, the company can get the word out quickly and easily.
So, why is Vibes giving away its vital service for free? Alex Campbell, co-founder and chief innovation officer at Vibes, said, "We are operating in uncharted waters, requiring everyone to work together and communicate quickly, and often." Campbell continued, "As mobile messaging experts, we feel it is both our responsibility and our duty to offer mission-critical solutions that help businesses navigate this crisis. So, we're offering Vibes Notify – a free, simple, enterprise-ready messaging solution that layers on top of existing communication channels like email to capitalize on the immediacy, deliverability and reliability of SMS."
Vibes is offering this free service to all companies deemed essential and must remain open during the COVID outbreak. It stresses, though, that its service is ideal for businesses with 1,000 or more employees.
Vies has not put a timetable on how long it will offer the service for free, but you can learn more about the Vibes Notify service and this freebie on Vibe's website.
A daily dose of IT news, reviews, features and insights, straight to your inbox!
A daily dose of IT news, reviews, features and insights, straight to your inbox!
Thank you for signing up to ITPro. You will receive a verification email shortly.
There was a problem. Please refresh the page and try again.