Best Twitter alternatives for businesses and IT professionals
With its long-term viability as a networking and commercial space in question, the industry is casting its eye to several Twitter alternatives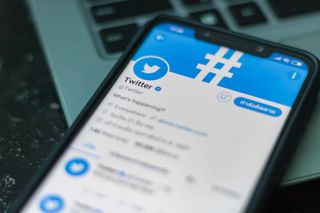 (Image credit: Shutterstock)
Elon Musk's $44 billion acquisition of Twitter, has dramatically shifted the social media landscape in recent three weeks. Indeed, fears cast earlier this year that Musk would mismanage the business are beginning to materialise.
The social network has always been a destination for professionals in the IT industry and the wider tech community. Whether they use Twitter to network, showcase new tools and products, share cyber security research or build their brands, it's been a reliable vehicle for more than 15 years.
Now, however, with concerns mounting about the rise of 'verified' fake accounts, and the growing prospect of unmoderated abuse, not to mention destabilisation sparked by an exodus of engineers, many question Twitter's long-term viability. With users pontificating about Twitter's last days, it's worth asking where IT professionals are looking to replace the various professional use cases Twitter served.
To say there are a plethora of alternatives is an understatement. Mastodon is grabbing most of the headlines – and is the leader amongst professionals IT Pro spoke with. Other competitors, including Hive Social, Post.News, and a soon-to-come offering from Bot Sentinel, mean the landscape is crowded. We should note, Twitter's widely-forecast demise may never materialise and, despite many alternatives, none may be able to truly replace it.
Mastodon
Website: https://joinmastodon.org/
Initial release: 2016
Number of users: More than 2.5 million
Far and away the current favourite to eat into Twitter's market share is the decentralised and open source offering, Mastodon. Founded in 2016, the platform has seen a tremendous spike in users, both when Elon announced his expensive takeover in April, and once that transaction was confirmed.
Attempting to nail down its number of users is a nightmare, given this count keeps rising, but, at the time of publication, the organisation had announced it could boast more than 2.5 million.
The transition hasn't been smooth, though. Joey D'Antoni, principal consultant at Denny Cherry & Associates Consulting, says Mastodon is unlikely to scale in the way Twitter has. This is despite the possibility that he finds many of his colleagues have decided to transition away from the silicon valley behemoth.
RELATED RESOURCE
The state of Salesforce 2022-2023
Unlocking the next wave of business value
"Twitter had a viable business model. They were making some money before they inherited, you know, $13 billion in debt," he says. "If you try to start a platform like Twitter now and you can monetize it early, you could have something that would be successful. It wouldn't be a juggernaut or anything. I don't know that I see that with Mastodon; I could see maybe somebody trying to monetise that open source code and build their own system."
Mastodon also comes with security risks. Direct messages are readable by the owner of each server or instance. Each server also has its own rules, some of which have come under fire for silencing critique of the platform itself. Malek Karim, a New Jersey-based IT professional, says it's almost impossible to be critical on the platform, and that's part of why he has spread out where he's spending his time.
"A huge problem with Mastodon is you can't complain about Mastodon on Mastodon for fear of people calling you toxic or fear of having your account disabled."
Karim says he's also hesitant about adopting the platform more broadly because he sees minimal search functionality and a distinct lack of users of colour. For him, at least for now, he's building community on business-focused platforms like LinkedIn, while still maintaining a presence on Twitter.
Hive Social
Website: https://www.hivesocial.app/
Initial release: 2019
Number of users: More than one million
Part of the reason Mastodon is currently dominating the conversation is that it's had time to work out some – though far from all – of its kinks. Hive Social, meanwhile, was founded in 2019 and has also sustained a recent rise in users.
D'Antoni says one of the issues with any of these alternatives is that, at the end of the day, content moderation is going to be a significant bottleneck. "The moderation capability [of any platform] requires humans. You can build some artificial intelligence (AI) around some of that but, at the end of the day, you still need humans there to really do that effectively," he says.
Hive Social was critiqued by CNN recently for not meeting its policy objectives. Until recently, it was also only available through the Apple App store, with the Android version in beta. Although it's now available through the Google Play Store, those with Android smartphones seem to be taking a wait-and-see approach.
A sample of the conversation about Hive Social on Twitter points to cautious optimism, mixed with trepidation about such a small team. Reportedly as few as three actually run the platform, according to Business Insider, with the team tasked with managing a steadily increasing number of users – only set to grow in the coming days and weeks. Without desktop capabilities, however, and without the experience a host of other platforms can boast, it's difficult to see IT workers flooding to Hive social en masse.
Post.News
Website: https://post.news/
Initial release: 2022
Number of users: 180,000
One of two platforms not so accessible to the public, Post.news – the brainchild of former Google staffer Noam Bardin – promises a near-Utopian environment. Post is built on the philosophy that "all humans are created equal, endowed with unalienable rights that include life, liberty, and the pursuit of happiness, regardless of their gender, religion, ethnicity, race, sexual orientation, net worth, or beliefs".
It's the type of marketing copy that sounds like it was lifted directly from the American Declaration of Independence. The site is currently in closed beta, and you can sign up for a waiting list that, at its last count, was over 180,000.
Bardin, whose self-styled title on the platform is chief poster, continues to say the mission statement of Post is to prioritise "civil conversation". This is a term that's made some outspoken Twitter users uncomfortable, because of its connection to tone policing – where marginalised users are asked to not be their authentic selves so a privileged majority can feel more comfortable. Post seems well aware that its goal of restoring the internet's "town square" is incredibly ambitious, and it remains to be seen how that effort will go.
Bot Sentinel's new 'Twitter-like platform'
Website: https://prebeta.botsentinel.com/
Initial release: TBD
Number of users: 30,000 pre-beta sign-ups
This brings us to another prospective option. While not yet launched, Bot Sentinel, a tool that developer Christopher Bouzy created in 2018 to clean up social media, is mulling over whether to launch an all-new Twitter alternative.
Bot Sentinal is a crowdfunded research company comprising data scientists, machine learning engineers and researchers who specialise in identifying and understanding disinformation and targeted attacks on platforms like Twitter.
Bouzy announce the tentative plan to launch a new social media site in November, with a stated goal to register 100,000 people into the pre-beta to assess its viability to funders and prospective users. Should Bot Sentinal reach this threshold, Bouzy will consider exploring this project further. At the time of writing, the project has registered interest from more than 30,000 Twitter users.
The long-time entrepreneur has been a vocal critic of Musk's brief Twitter reign, likening the Tesla mogul's influence to a brand shift towards the likes of Truth Social and 4Chan, on which far-right conspiracy theories are known to proliferate.
Get the ITPro. daily newsletter
Receive our latest news, industry updates, featured resources and more. Sign up today to receive our FREE report on AI cyber crime & security - newly updated for 2023.
John Loeppky is a British-Canadian disabled freelance writer based in Regina, Saskatchewan. His work has appeared for the CBC, FiveThirtyEight, Defector, and a multitude of others. John most often writes about disability, sport, media, technology, and art. His goal in life is to have an entertaining obituary to read.