Facebook staff stage virtual walkout over firm's handling of Trump's posts
Some employees have also circulated petitions and threatened to resign from their positions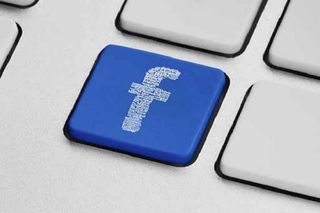 Hundreds of Facebook employees are protesting the platform's handling of President Trump's posts related to the death of George Floyd by staging a virtual walkout.
The platform has consistently opted to not moderate Trump's posts glorifying violence and demanding action be taken against protestors.
When first questioned about the company's decision to leave the posts as is, CEO Mark Zuckerberg said: "Facebook shouldn't be the arbiter of truth of everything that people say online." According to Facebook employees, though, it's time for that to change.
In response to Zuckerberg's remarks, Facebook employees staged a virtual walkout. Many also added an automated message to their email responses stating they were out of the office as a show of protest. Others have also circulated petitions and threatened to resign from their positions.
Amid protests in Minneapolis in response to the death of Floyd, Trump posted on both Twitter and Facebook, "when the looting starts, the shooting starts." While Twitter restricted the tweet for glorifying violence, Facebook chose not to act. Throughout the week, President Trump continued to post threatening messages on both platforms.
On Friday, Zuckerberg explained that Facebook's policy "allows discussion around state use of force, although I think today's situation raises important questions about what potential limits of that discussion should be.
"We think people need to know if the government is planning to deploy force," Zuckerberg added.
For many Facebook employees, Zuckerberg's words were the last straw. Beyond staging a virtual walkout, many Facebook employees also vented their frustrations with him and Facebook on Twitter.
"I work at Facebook and I am not proud of how we're showing up. The majority of coworkers I've spoken to feel the same way. We are making our voice heard," Jason Toff, a product manager at Facebook, tweeted.
Andrew Crow, Facebook's head of design, echoed Toff's words in his own tweet: "Censoring information that might help people see the complete picture *is* wrong. But giving a platform to incite violence and spread disinformation is unacceptable, regardless who you are or if it's newsworthy. I disagree with Mark's position and will work to make change happen."
In response to employees' frustrations, Zuckerberg announced Facebook would donate $10 million to groups fighting racial justice in the US.
A daily dose of IT news, reviews, features and insights, straight to your inbox!
A daily dose of IT news, reviews, features and insights, straight to your inbox!
Thank you for signing up to ITPro. You will receive a verification email shortly.
There was a problem. Please refresh the page and try again.