TikTok denies it's in talks to sell US operations to rival app Triller
Triller executive chairman Bobby Sarnevesht insists the bid is real and discussions are ongoing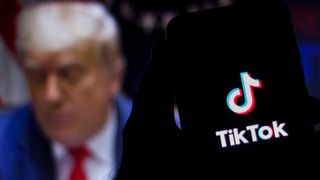 Though the deadline for TikTok to sell off its U.S.-based business is just around the corner, the company insists it's not in talks to sell it to rival short-video-sharing app Triller.
"We can confirm that we are not and will not be in talks with them. Still, we are flattered by how much they admire TikTok," a spokesperson for TikTok told CNBC on Monday.
However, Triller executive chairman Bobby Sarnevesht said a bid was submitted. Sarnevesht also claims to have correspondence to prove it.
"We have confirmation that the chairman (Zhang Yiming) and people pretty high up at ByteDance are aware of it, and, we have correspondence going," he stated on CNBC's Squawk Box Asia on Monday.
On Friday, Bloomberg reported Centricus Asset Management and Triller partnered to buy TikTok's operations in the U.S, Australia, New Zealand and India for $10 billion in cash upfront and $10 billion in profit sharing should the venture be successful. According to the report, the joint bid was submitted directly to ByteDance, TikTok's Beijing-based parent company.
TikTok has since denied the existence of the bid, and ByteDance directed CNBC to TikTok's comment on the proposed buyout.
Now, some are calling the bid a publicity stunt. Sarnevesht insists it's legit.
"We are not crazy, we are not out here just pretending to have a bid and not have a bid. That doesn't make any sense. It's perplexing at least, but I think there's just an aggregate delay on their data and how they share that information," he explained to CNBC.
Sarnevesht added that Triller submitted its bid late because it was working on an implementation plan if the acquisition was successful. When asked how much the potential deal could be worth, Sarnevesht declined to comment but explained that Triller planned to migrate TikTok's users, metadata and content onto the Triller platform.
In August, President Donald Trump signed an executive order banning TikTok in the U.S. The order will go into effect on Sept. 15. In hopes of combatting the ban, ByteDance has been in talks with Microsoft, Oracle and other investors to sell TikTok's operations in the U.S., Canada, Australia and New Zealand.
A daily dose of IT news, reviews, features and insights, straight to your inbox!
A daily dose of IT news, reviews, features and insights, straight to your inbox!
Thank you for signing up to ITPro. You will receive a verification email shortly.
There was a problem. Please refresh the page and try again.