Facetime suffers downtime
Apple coughs to iMessage outage as well.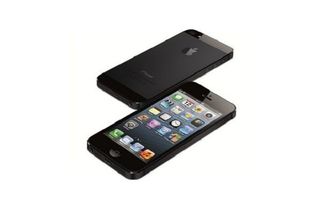 Apple has confirmed that both its Facetime and iMessage services were hit by an outage that left users without both for five hours.
The outage happened around 8pm on Tuesday and saw iPhone, iPad and iPod users unable to contact each other through Facetime or iMessage. The services did not come back up until 1am on Wednesday. Facetime is Apple's video calling service and iMessage is its instant messaging service. Facetime was introduce with the launch of the iPhone 4 while iMessage came out with iOS 5, a year later.
On its website, Apple posted that "some users" were unable to make calls or send messages but provided no additional information. At the time of writing, Apple has not explained what has caused problems to its services.
The outage caused a Twitter storm with users seething over being unable to send or receive messages. Some were upset by the lack of information forthcoming from Apple over the debacle. Other users were more sanguine over the affair.
"North Korea threatens us and we laugh, iMessage stops working and my timeline panics, welcome to the future," said one Twitter user.
Around two million messages are sent through Apple's IM service, according to figures from the company in January.
In mid-March, IT Pro reported an outage that left Hotmail users without access to their inboxes. Microsoft said the problem was due to a datacentre upgrade. Twitter also suffered an outage to its service last year caused by a cascading bug in its infrastructure.
A daily dose of IT news, reviews, features and insights, straight to your inbox!
Rene Millman is a freelance writer and broadcaster who covers cybersecurity, AI, IoT, and the cloud. He also works as a contributing analyst at GigaOm and has previously worked as an analyst for Gartner covering the infrastructure market. He has made numerous television appearances to give his views and expertise on technology trends and companies that affect and shape our lives. You can follow Rene Millman on Twitter.
A daily dose of IT news, reviews, features and insights, straight to your inbox!
Thank you for signing up to ITPro. You will receive a verification email shortly.
There was a problem. Please refresh the page and try again.