iPad mini 2 release date arrives
Mini 2 packs a Retina Display, A7 processor, 5MP iSight camera and 10 hour battery life.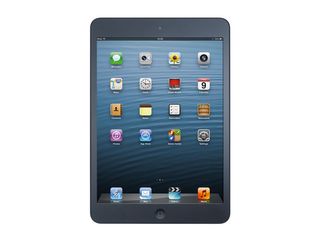 Apple has announced the iPad mini 2 with the Retina Display, is available (13 November) to buy starting at 319 for the 16GB Wi-Fi model.
The iPad mini 2 is expected to be in huge demand and Apple is listing a dispatch time of "1-3 business days" for the Wi-Fi edition and "5-10 days" for the 4G model on its website. The tablet will also be available from selected networks including EE and Vodafone.
The iPad mini 2 includes Apple's Retina Display (2,048 x 1,536), flagship A7 64-bit processor, along with 4G support and a 5-megapixel iSight camera. Apple also claims to have retained the 10 hour battery life.
This is still more the Nexus 7 (2013) which starts at 199 and has a full HD resolution of 1920 x 1080.
The original iPad mini proved a hit, with analyst firm Gartner claiming it made up 60 per cent of Apple's tablet sales in Q1 of 2013- and the second generation looks set to continue this trend.
Analysts were previously skeptical about the "late November" launch date, with Rhoda Alexander, director of tablet research at IHS electronics and media claiming thatFebruary or March 2014 would have been more realistic.
"In addition to potentially providing an extra boost to iPad shipments in 2014, it would also allow Apple to own the product news cycle for much of the year, which provides a lot of free advertising for the Apple brand," Alexandertold TheTelegraph,
We counted down the seven core features we also wanted to see included in the miniature tablet. Apple managed to serve up three and a half.
Retina Display (Available)
The weakest part of the original iPad mini was the display. There were no complaints about the compact 7.9in size but 1024 x 768 resolution (163ppi) was paltry. It was the pixel count offered in the original 2010 iPad and wasn't up to scratch.
The iPad mini 2 is guaranteed a display upgrade, but by how much? Supply chain sources indicate Apple will jump to the Retina Display (2,048 x 1,536) so pixelation will be a thing of the past.
A switch to the 16:9 ratio would also be welcome for multimedia users as it would get make the device better suited to video content.
Touch ID (Missing)
Introduced in the iPhone 5s the fingerprint sensor on the home button aims to eliminate the need to use pin codes or passwords to log into iOS devices.
Despite a German hacking group finding a way to hack the sensor, the method is convoluted, and we expect Apple to roll out Touch ID to all flagship iOS products.
When iCloud keychain is introduced, this will also mean that you can log into retailer websites and banking apps without having to type in a password.
64-bit Processor (Available)
The first generation iPad mini was shipped with the firm's dual-core A5 processor, which debuted in the iPad 2. The latest flagship processor is the A7, which was introduced in the iPhone 5s and is the first 64-bit chip to be included in a smartphone. The chipset also includes a co-processor known as the M7, which is responsible for processing data from sensors and background tasks.
It would be nice to see the A7 processor slotted into the second generation mini - as it would mean bring support for feature rich apps, but it's not a given. If the A7 is used, this will give the strongest indication yet that Apple now views the mini as a flagship product.
Bigger battery/Wireless charging (Available/Missing)
The battery is expected to be increased to compensate for the better screen if the iPad mini 2 is going to continue Apple's tradition of 10 hour battery life.
Apple has filed a patent to incorporate "inductive charging" into its Smart Covers. This suggests it could become the defacto method of charging iPads. Despite being around for years, wireless charging has not been adopted into the mainstream. Many firms including Nokia and Samsung offer wireless charging accessories, but they are expensive add-ons.
128GB edition (Available)
The iPad mini is available with either 16, 32 or 64GB of on-board storage. Apple does offer iCloud storage to compliment this but not everyone trusts the cloud. Apple introduced an iPad with 128GB of memory at the beginning of 2013 and we're sure there are users who would love to have an iPad mini with a huge on-board repository too.
8-megapixel camera (Missing)
The original iPad mini shipped with a 5-megapixel rear facing camera for capturing photos but we'd like to see the latest 8-megapixel technology from the iPhone 5s parachuted into the tablet. Improvements include better picture quality, auto image stabilisation and Panorama mode.
Stereo speakers (Missing)
iPads are used to consume vast amounts of multimedia data. Most of this is done when people are on the move using headphones so Apple hasn't focused too much on improving speakers. We'd love to see Apple move the speakers to the front and place them on the top and bottom for those times when you're watching something at home.
This article was originally published on 3 October and has been updated to reflect the iPad mini 2's release date.
Get the ITPro. daily newsletter
Receive our latest news, industry updates, featured resources and more. Sign up today to receive our FREE report on AI cyber crime & security - newly updated for 2023.
Khidr Suleman is the Technical Editor at IT Pro, a role he has fulfilled since March 2012. He is responsible for the reviews section on the site - so get in touch if you have a product you think might be of interest to the business world. He also covers the hardware and operating systems beats. Prior to joining IT Pro, Khidr worked as a reporter at Incisive Media. He studied law at the University of Reading and completed a Postgraduate Diploma in Magazine Journalism and Online Writing at PMA Training.
Get the ITPro. daily newsletter
Receive our latest news, industry updates, featured resources and more. Sign up today to receive our FREE report on AI cyber crime & security - newly updated for 2023.
Thank you for signing up to ITPro.. You will receive a verification email shortly.
There was a problem. Please refresh the page and try again.