The Oppo Reno2 represents fantastic value for money and punches above its weight on several fronts. While its sharp camera and gorgeous design lend it a premium feel, the mask slips on performance, and a tendency to gather dust.
Pros
+

Impressive camera

+

Great features

+

3.5mm jack

+

Amazing value

+

Decent battery
Cons
-

Sub-par performance

-

Dust-magnet
Image 1 of 9
The high-end smartphone landscape is dominated by the usual suspects, but the biggest surprises often come from those aiming to crack the mid-market.
The likes of OnePlus have been making waves for years, carving a reputation for offering flagship features on par with Google, Samsung and Apple devices at a heavily cut-price rate. Similarly, Oppo's excellent Reno series has recently emerged in Western markets as a solid budget-friendly alternative to the eye-wateringly pricey industry leaders.
The Reno2 is one of seven Reno handsets launched in 2019, with at least another on its way. It's a broad lineup that ranges from the 5G-ready to budget-friendly, with the Reno 10x Zoom the most expensive at just £583 exc VAT. The Reno2 serves as the 'lite' counterpart, and faces competition in the form of the Google Pixel 3a and Asus ZenFone 6, beyond a handful of cut-price flagships from previous generations.
There's uncertainty over whether a reduced cost equates with reduced performance, but a quad-lens camera setup and premium build may yet render this 6.5in behemoth an enticing prospect for the budget-conscious.
Oppo Reno2 review: Design
The Reno2's gorgeous glass-coated rear looks flashy in its iridescent 'ocean blue' finish. The phone also comes in a 'luminous black' coating, with both featuring a strip that runs down its outer shell beneath a vertical four-lens camera arrangement. This darker strip may divide opinion, but does offer a subtle sense of contrast.
To some surprise, this device feels just as premium to hold in your palm as a major flagship model, thanks in part to the protective Corning Gorilla Glass 5 and Gorilla Glass 6 coating on the rear and front respectively. Its dimensions, too, roughly equate with devices that host similarly-sized displays; for example the 6.5in Huawei P30 Pro and 6.3in Google Pixel 4XL.
While smartphone faces are becoming increasingly indistinguishable from each other, we were nevertheless impressed with the Reno2's fully bezel-less and notch-free edge-to-edge screen which spans almost its full surface area. This is made possible thanks to a front-facing camera that's covertly tucked into the device itself, and emerges on demand. Experimentation has seen a few alternatives to the notch design emerge this year, with the Samsung Galaxy S10 shuffling its selfie lens to the upper right-hand corner. The Oppo, however, has followed the OnePlus 7 Pro's lead in releasing a pop-up-cam from the top of the device.
This is a neat idea, but resembles an asymmetrical shark's fin in the Reno2, which may seem bizarre to many. It's an oddity that we're willing to put up with, though, given that it excises the notch as a result. It's also lent a certain charm by the fact that Oppo allows users to choose the noise the selfie-cam makes when it's activated, from a list of three options.
Elsewhere, the outer shell features volume up and down buttons on the left side of the device, and a power button fitted on the right. There's also a 3.5mm headphone jack fitted alongside a USB-C port, which is particularly welcome at a time when manufacturers seem keen on axing this entirely.
Unfortunately, the phone carries no anti-dust and water resistance rating, which could undermine its long-term health should dust end up creeping into the internals. Incidentally, the Reno2's display is almost magnetically attracted to dust particles, which also find their way into the pop-up cam, and on the base. This can, of course, be wiped away, but you'll need to do so regularly, several times a day, and preferably with a cloth or lens cleaner.
Oppo Reno2 review: Display
The Oppo Reno2 features a massive 6.5in AMOLED panel matched with a resolution of 1,080 x 2,400. This makes for a pixel density of just 401ppi, which is largely fine, and about what you would expect from a device in this price bracket.
Peak brightness, meanwhile, can hit a scorching 628cd/m2, which is in another league to the 10x Zoom's 419cm/m2 and brighter, by way of comparison, than both the iPhone 11 and Google Pixel 4 XL. The Samsung Galaxy S10+ is still top dog, with a stonking 1057cd/m2 maximum, while the OnePlus 7T Pro just about edges the Oppo with 650cd/m2. The Asus ZenFone 6 also come close with 549cd/m2.
Further testing rendered 99.3% sRGB coverage of the colour gamut on the 'gentle' display setting, and 98% of DCI-P3 coverage on 'vivid'. These results are highly precise, and are reflected in the deep blacks and vibrant colours that radiate during video playback.
You can switch between these two colour profiles, although 'gentle' colours can appear washed-out while 'vivid' verges on oversaturation. There's sadly no wiggle room in between. There is, however, a slider to tweak the display's tone, and a 'night shield' toggle to adjust warmth during certain hours to reduce eye-strain. Also worth noting is a monochrome setting hidden in the notifications centre. Beyond serving as a fun gimmick to combat phone addiction, the purpose for this escapes us, and it's inclusion is grating considering you cannot adjust saturation.
Oppo Reno2 review: Hardware and performance
The Reno2 features an 8nm octa-core Qualcomm Snapdragon 730G chip and 8GB RAM, as well as storage capacity of 256GB.
This is more than enough to handle the vast majority of day-to-day tasks, but represents a downgrade on the Snapdragon 855 fitted into the 10x Zoom, and a host of other phones. It's a solid CPU, however, and more powerful than the Snapdragon 670 fitted into the Pixel 3a by way of reference.
Testing via Geekbench 5 revealed a gulf in the Snapdragon 730G's multi-threaded performance versus the 855 chip, but was it only marginally weaker on basic tasks. The Pixel 4 scored a single-threaded result of 624 against the Reno2's 546, for instance, and registered a multi-threaded result of 2374 versus 1737.
Modern smartphone chips can withstand almost anything you throw at them, and this is certainly true for the Reno2. Should you wish to eke out more juice, however, you can flick on a 'high performance' toggle, although we didn't notice a huge difference beyond smoother menu animations.
Oppo2's battery lasted a strong 20hrs 12mins in our looped video testing, meanwhile, which is commendable against the Pixel 3a's 15hrs 7mins. While it can yet be outclassed by the 22hrs 36mins of the Asus ZenFone 6 and a few others, it's a very solid result. This is complemented with an array of battery-saver settings, while fast-charging is also effective - with the Reno2 surging from empty to 47% in 30mins when tested.
Oppo Reno2 review: Camera
The Reno2's vertical camera arrangement is one of its biggest strengths. This is made up of four lenses, and include a main 48MP lens working with a 13MP telephoto lens and 8MP ultrawide lens as well as a 2MP monochrome lens to capture depth information for portrait shots. This is in addition to the 16MP shark's fin selfie-cam.
Oppo's arrangement is very histicated, with the four lenses working together to produce an array of dazzling images in a host of lighting conditions. There are also multiple shooting modes, including 4K at 30fps. An effective ultra steady mode also supports 60fps filming at 1080p. It certainly aspires to be within touching distance of the best smartphone cameras out there, like the Huawei P30 Pro and Samsung Galaxy S10, but doesn't fully measure up.
The software, for instance, exhibits a pesky input lag that spoils an array of great features. Filming is particularly grating due to a delay between hitting the 'record' and 'stop' buttons and the phone performing the action; perhaps a consequence of its relatively weak CPU.
That said, the array of toggles, filters and shooting modes does somewhat make up for it. The ultrawide shooting mode, similar to that in the iPhone 11, is particularly great. Transitions between the lenses is smooth, and it doesn't compromise on image quality.
Oppo Reno2 review: Software and features
The Reno2 is packed full of features you'd normally expect from a phone that costs far more. The ColorOS 6.1 operating system is layered on Android 9 Pie, and offers users a clean iOS-like user interface similar in nature to Huawei's EMUI overlay.
The OS and pre-loaded app design is generally very attractive, but there's a fair amount of needless bloatware. The system font, meanwhile, is a little clunky but can't be changed because UK users are unable to access the theme store. Beyond this point, however, the Reno2 has plenty to offer its users.
Oppo Reno2 review: Verdict
The Oppo Reno2 punches above its weight in many ways, boasting a great design, camera and an extensive collection of features.
While its hardware isn't fully up to scratch, this barely alters the general experience beyond some input delay while using the camera. In that sense, you get what you pay for, with things like missing anti-dust protection also irritating. Customisation within the software can also seem irregular, with priority given to pointless gimmicks over useful settings that aren't to be found. The overall experience, however, is otherwise smooth and bug-free.
There's a lot to be commended in the Reno2 - a laudable mid-range handset packed full of flagship features and a premium camera to boot. While there are clear shortcomings, its pricing means it's a fantastic option if you're operating on a tight budget.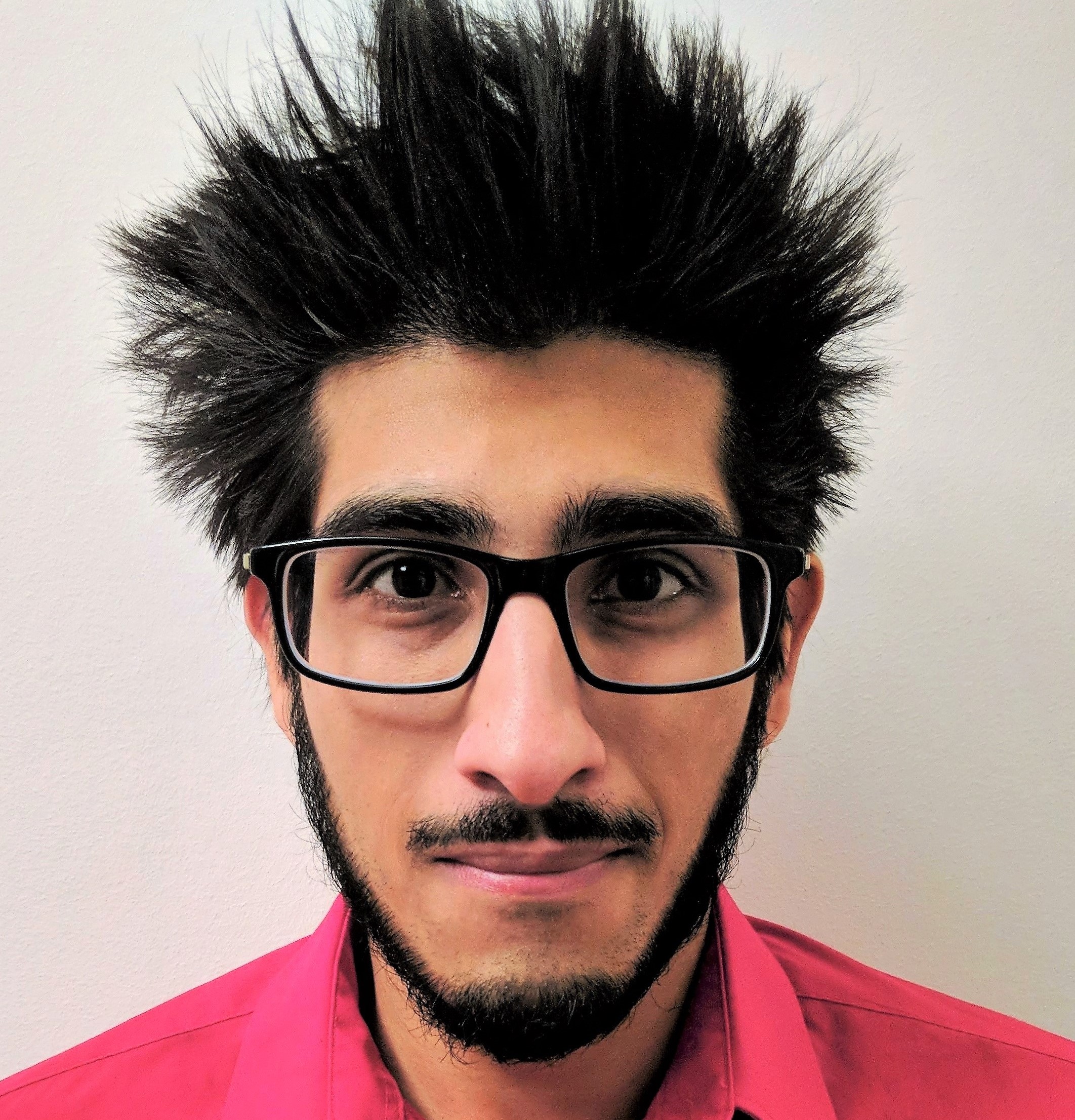 Keumars Afifi-Sabet is a writer and editor that specialises in public sector, cyber security, and cloud computing. He first joined ITPro as a staff writer in April 2018 and eventually became its Features Editor. Although a regular contributor to other tech sites in the past, these days you will find Keumars on LiveScience, where he runs its Technology section.