ICANN board blocks private equity firm's .org purchase
Non-profits claimed sale could have had "dire consequences"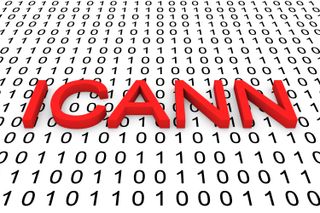 The Internet Corporation for Assigned Names and Numbers (ICANN) board last week announced it would veto the sale of the rights to the .org domain to Ethos Capital, which had offered more than $1 billion to purchase it.
The planned sale was announced in November 2019 and drew fierce opposition from non-profit organizations. The .org domain is most used among nonprofits with civic missions, including Red Cross, Human Rights Watch and NPR. To many, selling .org and handing the reigns to a private equity firm could have dire consequences.
Opponents of the sale raised several concerns, ranging from price hikes to underinvestment in the domain and even potential censorship.
Ethos Capital attempted to address these concerns by pledging to set up a Stewardship Council of outside experts and making commitments to restrain price hikes and not censor content. Critics remained unconvinced.
In defending its decision on Thursday, ICANN, a nonprofit itself, echoed the concerns of many. Ultimately, ICANN said that to approve the sale it "would have to trust that the new proposed for-profit entity" would serve the .org community as a nonprofit organization would.
In response to the news, Ethos Captial released its own statement: "Today's decision by ICANN sets a dangerous precedent with broad industry implications. ICANN has overstepped its purview, which is limited to ensuring routine transfers of indirect control (such as the sale of PIR) do not impact the registry's security, stability and reliability.
"Today's action opens the door for ICANN to unilaterally reject future transfer requests based on agenda-driven pressure by outside parties. It allows ICANN to base its decisions on a subjective interpretation of what it deems to be relevant in these transactions, rather than following its own clear and specified legal directive."
Ethos Captial further claimed "this decision will suffocate innovation and deter future investment in the domain industry. ICANN has empowered itself to extend its authority into areas that fall well outside of its legal mandate in acting as a regulatory body."
Unfortunately for Ethos Capital, many have applauded ICANN's decision to block the private equity firm's .org domain purchase. As things stand, Ethos Capital appears to be weighing its options as it considers its next steps.
A daily dose of IT news, reviews, features and insights, straight to your inbox!
A daily dose of IT news, reviews, features and insights, straight to your inbox!
Thank you for signing up to ITPro. You will receive a verification email shortly.
There was a problem. Please refresh the page and try again.