Microsoft embraces DNS over HTTPS to secure the web
Developers advocate benefits of encrypted traffic but are likely to encounter anger from ISPs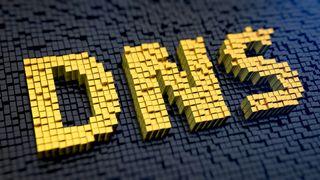 Microsoft engineers are working to implement support for DNS over HTTPS (DoH) in Windows as a means of bolstering user privacy, despite heavy lobbying from internet service providers (ISPs).
The DoH protocol encrypts requests from web browsers to limit the scope for third parties to intercept, manipulate or redirect web traffic when conventional Domain Name System (DNS) requests are resolved.
Microsoft will embark on implementing this more secure technology into its products, starting with using DoH for DNS servers that Windows is already configured to use, upgrading to DoH on servers that support this technology.
"Here in Windows Core Networking, we're interested in keeping your traffic as private as possible, as well as fast and reliable," Microsoft said. "While there are many ways we can and do approach user privacy on the wire, today we'd like to talk about encrypted DNS.
"Why? Basically, because supporting encrypted DNS queries in Windows will close one of the last remaining plain-text domain name transmissions in common web traffic."
Existing DNS technology, built in the 80s, is highly insecure and leaves users' connection open to both interception and man-in-the-middle attacks that can result in malware infections. This is a primitive protocol that was used to map a domain name to an IP address and allow people to browse the web without needing to enter numeric codes.
The nature of DNS, however, allows for interception by cyber criminals as well as organisations like ISPs, who rely on the lack of encryption to monitor sites that users visit.
Mozilla was previously branded an "internet villain" by the Internet Service Providers Association (ISPA) trade body over touted suggestions it would implement DoH in the Firefox browser. This is because encrypted DNS would bypass ISP web filtering as well as parental controls.
The executive director of the Open Rights Group (ORG) Jim Killock told IT Pro at the time that DoH is unlikely to go away, and that ISPs would have to embrace this as an inevitability.
"It is helpful for many people, in many countries, for security, privacy and to access websites that less responsible governments try to ban," he said. "Frankly, it is a bit silly to blame Mozilla for using DoH. It is a bit like saying peanut butter is evil.
"ISPA should be identifying where their concerns might require responses, and advocate for them, rather than trying to scare people about a particular technology."
The content filters operated by all major ISPs in Britain operate entirely on the insecurity of conventional DNS requests, with the shift to DoH also likely to adversely affect things like court-order blocking requests too.
ISPA has consistently said that implementing DoH without consulting with ISPs and telecoms firms would be harmful to users and damaging to the internet ecosystem.
Google has also allowed users to enable support for DoH in its Chrome browser by using a command-line argument, with developers likely to use this as a default in the future.
"We also believe Windows adoption of encrypted DNS will help make the overall Internet ecosystem healthier," Microsoft continued in its post.
"There is an assumption by many that DNS encryption requires DNS centralisation. This is only true if encrypted DNS adoption isn't universal.
"To keep the DNS decentralised, it will be important for client operating systems (such as Windows) and Internet service providers alike to widely adopt encrypted DNS."
IT Pro approached ISPA for its views on Microsoft's decision.
A daily dose of IT news, reviews, features and insights, straight to your inbox!
Keumars Afifi-Sabet is the Features Editor for ITPro, CloudPro and ChannelPro. He oversees the commissioning and publication of in-depth and long-form features across all three sites, including opinion articles and case studies. He also occasionally contributes his thoughts to the IT Pro Podcast, and writes content for the Business Briefing. Keumars joined IT Pro as a staff writer in April 2018. He specialises in the public sector but writes across a breadth of core topics including cyber security and cloud computing.
A daily dose of IT news, reviews, features and insights, straight to your inbox!
Thank you for signing up to ITPro. You will receive a verification email shortly.
There was a problem. Please refresh the page and try again.