Facebook trials paid-for private message scheme in UK
Social networking giant pilots charging users for messaging people they aren't friends with online.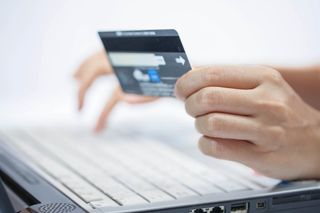 Facebook is trialling a system that will charge users that want to send private messages to people that aren't on their friends list.
Users selected to take part in the trial will be prompted to pay a fee, ranging from 71p to 11, in order to send a message to the intended recipient's main inbox.
If users refuse to stump up the cash, the message will be delivered to the recipient's other' folder.
A Facebook spokesperson told IT Pro the service uses an algorithm to set the price per message, based on how many followers that friend has and the number of messages they normally receive.
The Facebook representative also confirmed users selected to take part in the trial had not been notified beforehand and would only discover they had been when they reached a payment prompting screen.
In a statement, Facebook said: "The system of paying to message non-friends in their Facebook inbox is designed to prevent spam, while acknowledging that sometimes you might want to hear from people outside your immediate social circle.
"We are testing a number of price points in the UK and other countries to establish the optimal fee that signals importance. Part of that test involves charging higher amounts for public figures, based on the number of followers they have.
"This is still a test and these prices are not set in stone," the statement concluded.
News of the trial comes six months after Facebook found itself in hot water over claims people's personal messages had been published to their timelines when the social network revamped its user interface.
However, Facebook claimed users had mistaken old-style, public wall-to-wall' messaging from the early days of the site for private missives.
A daily dose of IT news, reviews, features and insights, straight to your inbox!
Jane McCallion is ITPro's Deputy Editor, primarily covering security, storage and networking for ITPro, CloudPro and ChannelPro.
Jane joined ITPro and CloudPro in July 2012, having previously written freelance for a number of business and finance magazines. She has also covered current affairs, including the student, public sector workers and TUC protests and strikes in central London while studying a Masters in Journalism at Goldsmiths, University of London.
Prior to becoming a journalist, Jane studied Applied Languages at the University of Portsmouth.
A daily dose of IT news, reviews, features and insights, straight to your inbox!
Thank you for signing up to ITPro. You will receive a verification email shortly.
There was a problem. Please refresh the page and try again.