BT trials copper fibre broadband for superfast speeds
BT says it will address the FTTP gap, but will only be implemented if people demand it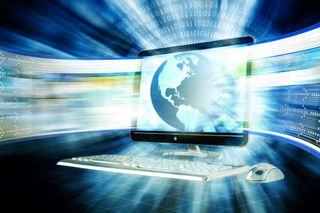 BT has announced it is trialling a new type of superfast broadband that will work using copper rather than fibre optic cables.
The service could provide speeds of up to 1Gbps, which is comparable to fibre optic Fibre-to-the-Premises (FTTP) installations.
The copper-based networks, dubbed Fibre To The Distribution Point (FTTdp), will allow BT to install connections much closer to the property than is achievable with Fibre-to-the-Cabinet (FTTC) connections, but will not require as much engineering to install the cables underground.
It will use telegraph poles close to properties and cabinets on footways that allows the connections to get closer to buildings than is the case with FTTC.
BT's new research facility in the Adastral Park R&D centre in Ipswich will allow the company to test the capabilities of the network.
Joe Garner, CEO Openreach, said: "Businesses obviously demand even greater bandwidth and can already access speeds of up to 10Gbps via dedicated business lines that we provide across the country.
"But customer needs will continue to change, and that's why we're deploying a mix of current technologies as well as testing new ones. We will continue to innovate so that we meet our customers' needs today, and in the future."
BT hasn't revealed whether FTTdp will be commercially released though - it has only said it will roll the networks out if there's demand from those who don't already have an FTTP connection, or from smaller businesses who are happy to use a shared infrastructure.
Following further tests, Openreach will be responsible for installing the infrastructure to companies who require it, although it will not require a visit from an engineer, making it fairly simple to implement.
A daily dose of IT news, reviews, features and insights, straight to your inbox!
A daily dose of IT news, reviews, features and insights, straight to your inbox!
Thank you for signing up to ITPro. You will receive a verification email shortly.
There was a problem. Please refresh the page and try again.