Avaya to release Chromebook call centre software
The dedicated desktop software 'will make contact centre operations simpler, more flexible and more cost-effective'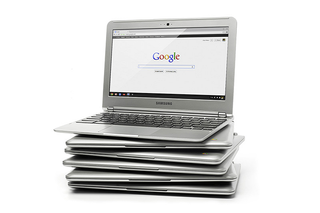 Networking firm Avaya has launched a Google Chromebook-specific version of its call centre software, to allow workers to access its applications wherever they are.
The move is designed to help contact centre managers to save money by rolling out lower cost Chromebooks that can run the WebRTC-based browser version of Avaya's software.
The company claims this involves quicker set-up times and allows employees to use a range of apps including video and voice calling without installing any additional software.
The application runs via Javascript APIs without needing special plug-ins or add-ons, making it an easy-to-implement solution, Avaya said, and connects to Avaya's applications both on-premise and in the cloud, providing some choice for customers.
The software also features the ability to set up multiple video conferences and route them to other staff.
Joe Manuele, systems integrator VP at Avaya said:"We believe that the contact centre is at the heart of every customer engagement solution, and we're known for customer engagement solutions that serve customers as they wish to be served.
"As we move to omni-channel support, incorporation of video is essential for contact centres."
The Avaya-Google bundle, due to launch mid-2015, features the Avaya Agent for Chromebook and the Google Chrome management tools so managers are able to remotely manage Chromebook users in a more efficient way.
It is expected to retail for around $30(20) per user or $900 (575) for a multi-user license.
Avaya said: "Chromebooks have been increasingly gaining traction in the enterprise as a result of the simplicity, manageability and low total cost of ownership they offer, along with a growing number of browser-based applications."
A daily dose of IT news, reviews, features and insights, straight to your inbox!
A daily dose of IT news, reviews, features and insights, straight to your inbox!
Thank you for signing up to ITPro. You will receive a verification email shortly.
There was a problem. Please refresh the page and try again.