More Twitter takeover rumours see share price boom
Twitter's share price rose four per cent as speculators reacted to more rumours about the social network's future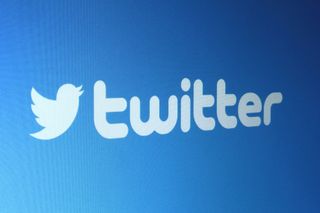 Twitter's share price rose four per cent yesterday as fresh rumours circulated suggesting Google was about to buy the social network.
Market analysis firm Briefing.com reported that Twitter hired Goldman Sachs to manage two takeover attempts, one of which was put forward by search giant Google.
It went on to explain that these two companies had shown 'serious interest' in buying Twitter, but the company was not prepared to deal with them directly at the time, hence the appointment on Goldman Sachs.
Dan Niles, a senior portfolio manager at the asset management firm AlphaOne, told CNBC that the takeover would have benefits for both companies. "What we finally see is they are making moves such as instant timeline, and the search deal with Google where Google will access all the tweets coming in. We think that's going to really help their monthly average users, which has been the really big problem, and really enable them to get that cranked up and moving in the right direction again."
Twitter is currently valued at between $33 billion and $34 billion, thanks to revenues of more than $1 billion generated by showing advertising to its 288 million monthly users.
This isn't the first rumour linking Google to Twitter. In 2009, the firm was said to be in negotiations to buy the network for $250 million, while another reported offer in 2011 put the value of the deal at $10 billion. Rumours resurfaced in January this year, which led to Twitter's share price increasing by 3.3 per cent.
As has been the case with these previous takeover rumours, Twitter declined to comment whether Google or any other company for that matter had approached it.
A daily dose of IT news, reviews, features and insights, straight to your inbox!
A daily dose of IT news, reviews, features and insights, straight to your inbox!
Thank you for signing up to ITPro. You will receive a verification email shortly.
There was a problem. Please refresh the page and try again.