Migrating successfully from Windows XP
James Morris looks at the best strategies to upgrade from Microsoft Windows XP.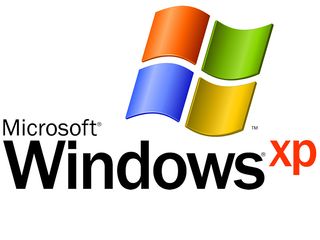 Windows XP has led a charmed life, enduring far longer than anyone could have expected when it was released towards the end of 2001. Now, more than 12 years later, over 30 per cent of PCs are still running the venerable operating system, according to Net Applications, and some estimates put the percentage even higher among business users. But on 08 April 2014, just before Windows XP becomes an unruly teenager, Microsoft will finally end support for it. So if your business hasn't already made the move to the latest version of Windows, you really should start thinking about this as soon as possible, particularly as Microsoft extended support past the original cut-off date of 2009 as far back as 2007. So there has been plenty of warning that the end was coming. In this feature we provide details on how to make the transition as painless as possible.
To the average consumer, this issue may seem like a storm in a teacup. On the one hand, Microsoft has made it as easy as possible to upgrade from one version of Windows to another. A domestic user also might be wondering why upgrading is so necessary, when you can run third-party anti-virus and security products to keep XP free from tampering, even when Microsoft itself is no longer supplying security updates. On the other hand, there is the huge cost implication of a wholesale platform transition. "If you're managing thousands of desktops running applications that were created years ago to run on Windows XP, there's the whole training, testing, and qualification process to consider," explains Ashley Rolfe, Senior Products Manager at Lenovo.
However, Microsoft isn't the only company withdrawing support for Windows XP. Intel's Haswell processor generation doesn't have XP support either. So running an IT infrastructure based on a previous-generation operating system will relegate you to previous-generation hardware as well, although you can get around this somewhat using virtualisation. This brings us to the first key consideration for a Windows XP migration: it's not really just about the software. "Any hardware running XP is going to be between five and ten years old, assuming they didn't put XP onto new hardware since then," argues IT consultant Jon Honeyball.
A migration from XP should not be seen as merely a software update. David Rodgers, Windows Business Group, UK Commercial Lead adds: "If you're looking at a machine that is seven or eight years old you should really think about replacing it." Windows XP, being launched in 2001, was designed for the world as it was 12 years ago and while Windows XP was a great operating system for its time and introduced some cutting edge anti-malware and security features like a firewall, Windows Update and Windows Security Center, this is no longer enough to defend against the onslaught of modern threats that organisations face on a daily basis. According to Lenovo's Ashley Rolfe, companies should be looking at migration as a project including hardware. Fortunately, in Rolfe's experience, for companies refreshing hundreds of PCs, the bulk are buying new systems with new operating systems, and taking the opportunity to migrate portions of their user base to Windows 7 or 8.
If you do plan on upgrading system software directly, having a solid management infrastructure can make a huge difference to the cost and stress of migration. If your client system data and settings are already part of a comprehensive backup routine, or are primarily kept in network-based storage, and you have an accurate inventory of the software that your users operate, this will drastically reduce the time and disruption caused by upgrade, as you can rapidly reinstate users' environments so they can get back to work with minimum delay. To make this process even easier, Lenovo for example offers an In-Place Migration system that automates the collection of data and reinstatement of it at the end of the update.
Microsoft's David Rodgers cites three main factors to consider, which fall under one main banner of what are you trying to achieve as a business. The first is whether your client hardware can run the new operating system, which won't be an issue if you are rolling out the upgrade on new hardware. The second is whether the back-end-infrastructure will be compatible. Your management systems may need an update before the client hardware and software, although this initial expense will generally entail considerable savings afterwards, as centralised management has moved on considerably since Windows XP was launched. A much greater level of automation is available now, so management costs have reduced significantly.
But the third factor is the one that causes the most concern - whether the applications a company runs will still work. "Customers worry about this," says Rodgers. "But most applications will run, and even if they don't there are things you can do. At the client end, there is XP mode in Windows 7, and Microsoft Enterprise Desktop Virtualisation (MED-V)." The latter delivers applications in a virtualised workspace running Windows XP, in a way that is completely seamless to the end user. However, Austin thinks this should only be a viewed as a stopgap. "Fundamentally, you need to look at a longer-term solution, such as a fully virtualised environment. But in the end, you should ask the vendor of your software application to extend support beyond XP to the newer versions of Windows."
Unfortunately, Lenovo estimates that a typical preparation for corporate migration from Windows XP takes from 12 to 15 months for large organisations with more than 70,000 seats. So if you're not yet thinking about the move, you are already behind schedule. However, tools such as Lenovo's In-Place Migration system can greatly alleviate the associated cost. A good relationship with a reseller who understands your company's needs and can supply you with the products that are appropriate for your migration is also key. Lenovo only sells through resellers, since they understand the customer better than any hardware vendor can hope to on its own.
Migration from Windows XP should not be considered merely a necessity due to Microsoft and Intel's discontinuation of support, however. There are huge benefits to be reaped. "Windows 7 and 8 utilise hardware better," argues Rolfe. " They're better for power management, asset management, have faster performance and a lower TCO." In the long run, despite the initial expense, migrating from Windows XP will save your business money, making it well worth enduring the temporary upheaval of the upgrade process.
If you'd like to learn more about Lenovo products for your business, click the button below.
Get the ITPro. daily newsletter
Receive our latest news, industry updates, featured resources and more. Sign up today to receive our FREE report on AI cyber crime & security - newly updated for 2023.
ITPro is a global business technology website providing the latest news, analysis, and business insight for IT decision-makers. Whether it's cyber security, cloud computing, IT infrastructure, or business strategy, we aim to equip leaders with the data they need to make informed IT investments.
For regular updates delivered to your inbox and social feeds, be sure to sign up to our daily newsletter and follow on us LinkedIn and Twitter.
Get the ITPro. daily newsletter
Receive our latest news, industry updates, featured resources and more. Sign up today to receive our FREE report on AI cyber crime & security - newly updated for 2023.
Thank you for signing up to ITPro.. You will receive a verification email shortly.
There was a problem. Please refresh the page and try again.