European Commission says tech giants are more effectively examining illegal hate speech
But the UK ranks as the third-worst performing nation in terms of removing harmful content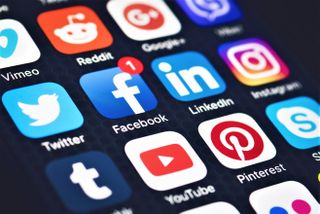 Social media platforms have generally become more effective at removing online hate speech and harmful content within 24 hours, but are providing feedback to their users less frequently.
Tech firms are reviewing the majority of notifications they receive on hate speech in a timely way, according to a European study, with an average of 89% of flagged content across several platforms examined within 24 hours. These social networks, including Facebook, Twitter, YouTube, Instagram and Google+, are also removing 72% of the illegal hate speech notified to them.
The figures, outlined in the latest European Commission's (EC) monitoring report on its voluntary Code of Conduct, mark a significant improvement since the first such study in 2016. The first of now four monitoring reports saw 40% of flagged content examined within 24 hours, and 28% removed.
The study saw dozens of organisations raise thousands of queries across the social media platforms in question during a six-week period, with the latest monitoring report conducted in late 2018.
Despite the pan-European improvement, however, the UK still lags well behind the continental average, representing the nation with the third-lowest rates of content removal across all member states.
Just 54% of content flagged is removed in the UK, according to the figures, which is actually a drop on the previous monitoring report, measured in December 2017, which saw 66% of illegal content removed.
Facebook is the best-performing platform on the reviewing front, with 92.6% of cases seen within 24 hours, and a further 5.1% seen within 48 hours. The corresponding figures for Youtube and Twitter are 83.8% and 7.9%, and 88.3% and 7.3% respectively.
Meanwhile, supplying feedback to users and a rationale behind these decisions, are being provided less frequently, with 65% of users receiving notifications in 2018 against 69% being informed in 2017's survey.
Facebook is the only company informing users systematically, the report says, with 92% of notifications receiving feedback, but this is a reduction from almost 95% last year.
The latest figures are released in light of mounting pressure in the UK for social media companies to do more to monitor harmful content and hate speech posted on their platforms.
An influential parliamentary committee of MPs just last week published a report recommending that policymakers construe a set of new laws to subject social media companies to a legally-enforceable duty of care'.
The European Union (EU) has even proposed limiting the statutory deadline for tech giants to remove illegal content to just one hour.
A daily dose of IT news, reviews, features and insights, straight to your inbox!
Keumars Afifi-Sabet is the Features Editor for ITPro, CloudPro and ChannelPro. He oversees the commissioning and publication of in-depth and long-form features across all three sites, including opinion articles and case studies. He also occasionally contributes his thoughts to the IT Pro Podcast, and writes content for the Business Briefing. Keumars joined IT Pro as a staff writer in April 2018. He specialises in the public sector but writes across a breadth of core topics including cyber security and cloud computing.
A daily dose of IT news, reviews, features and insights, straight to your inbox!
Thank you for signing up to ITPro. You will receive a verification email shortly.
There was a problem. Please refresh the page and try again.