MPs form data privacy taskforce to keep pressure on big tech
Committee that branded Facebook ���digital gangsters" seeks to protect society from 'insidious onslaught of digital disruption'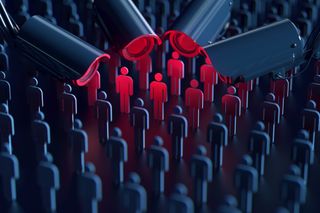 A committee of MPs that spent 18 months scrutinising large tech firms on disinformation and data privacy have established a parliamentary taskforce to continue its work indefinitely.
The Digital Culture Media and Sport (DCMS) select committee will build on the "knowledge and authority" gained in its 'fake news' inquiry by creating a new sub-grouping focusing specifically on the themes raised.
Its 108-page report, released in February, was particularly critical of Facebook, which it branded "digital gangsters" for obstructing its investigation and being found to violate data privacy laws.
The MPs will continue to build on their findings under the banner of its data privacy sub-committee, seeking to establish this as the UK parliament's "institutional home" for scrutinising big tech.
"As we stated at the time, our report on Disinformation and 'fake news,' was not the final word on the matter," said the DCMS select committee chair Damian Collins MP.
"Since beginning our investigations, tech companies have only shifted superficially in their approach to privacy, and only for the benefit of their own PR.
"It's unacceptable and we must keep up the pressure for them to shift their approach to ensure people and their rights are protected."
While the 'fake news' inquiry established terms of reference and focused on a clear and singular set of objectives, the sub-committee will live in perpetuity. Instead of honing in on fake news, for instance, the group will take a broad approach to themes such as data privacy and online discourse.
In particular, the sub-committee will aim to "play our part in protecting individuals from the insidious onslaught of disinformation and digital disruption".
First on the agenda, however, is seeking a government response to the committee's February report, and scrutinising its touted proposals to protect against online harms.
"We believe that there's a strong public interest in establishing the Sub-Committee to continue probing ongoing threats posed by disinformation to democracies, a threat that hasn't disappeared with the end of our inquiry," Collins continued.
"We look forward to continuing the highly important work that we have begun."
The sub-committee has been established in the absence of any meaningful action from the government in response to the committee's findings. Specifically, calls for a compulsory code of conduct and a newly established independent regulator have fallen on deaf ears.
In fact, the government's own widely-touted proposals aimed at reigning in the tech sector, dubbed the 'Online Harms' white paper, has been delayed.
The joint-DCMS and Home Office package was set to be announced during winter 2018/19, but there's been no word on its publication since the turn of the year.
A daily dose of IT news, reviews, features and insights, straight to your inbox!
Keumars Afifi-Sabet is the Features Editor for ITPro, CloudPro and ChannelPro. He oversees the commissioning and publication of in-depth and long-form features across all three sites, including opinion articles and case studies. He also occasionally contributes his thoughts to the IT Pro Podcast, and writes content for the Business Briefing. Keumars joined IT Pro as a staff writer in April 2018. He specialises in the public sector but writes across a breadth of core topics including cyber security and cloud computing.
A daily dose of IT news, reviews, features and insights, straight to your inbox!
Thank you for signing up to ITPro. You will receive a verification email shortly.
There was a problem. Please refresh the page and try again.