"Outdated" AI patent authorship law must be changed, say academics
As AI gets progressively more intelligent, the complex laws surrounding its rights become increasingly difficult to manage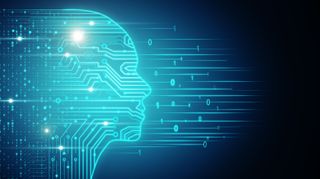 Academics have called for a change in outdated patent laws to allow AI to legally author patented ideas.
A team of academics has created an AI specifically to think of new ideas, two of which include a specially designed food container that can be easily handled by robots and a lamp which flashes in a rhythm which is difficult to ignore, reports the BBC.
As of now, patent offices insist that new patents must be attributed to humans, a notion researchers label "outdated" as they applied for the two patents on the AI's behalf.
The AI in question is called DABUS, created by Missouri-based Dr. Stephen Thaler, CEO of Imagination Engines, and has previously made headlines through its creation of surreal artworks.
Academics from the University of Surrey have teamed up with Thaler and intellectual property (IP) rights lawyers to file the patent in the UK in a bid for it to be attributed to DABUS.
However, Section 7 of the UK's Patents Act 1977 states that "any person may make an application for a patent either alone or jointly with another", but not any other type of entity.
Thaler argues that DABUS works differently to other AIs that are built to solve problems such as automating cloud-based cyber security systems. DABUS is built to create new ideas, an argument which meets the standard criteria of an 'inventive act', according to Thaler.
A spokeswoman from the European Patent Office told the BBC that changing the law to allow non-human entities to legally author patents would create a wealth of problems.
"It is a global consensus that an inventor can only be a person who makes a contribution to the invention's conception in the form of devising an idea or a plan in the mind," she explained.
"The current state of technological development suggests that, for the foreseeable future, AI is... a tool used by a human inventor."
She went on to say that changes to patent law would have knock-on effects on other areas such as authoring rights in copyright law and data protection also.
Ryan Abbott, one of the law professors at the University of Surrey that joined the DABUS project has been invested in the topic of AI patent authorship for years. In 2016, he published a paper on the reasons why AI should be afforded the right to own patents.
"Artificial intelligence has been generating inventive output for decades, and now the continued and exponential growth in computing power is poised to take creative machines from novelties to major drivers of economic growth," said Abbott in the paper's abstract. "In some cases, a computer's output constitutes patentable subject matter, and the computer rather than a person meets the requirements for inventorship."
Speaking to the BBC, Abbott acknowledged the difficulty faced by lawmakers, saying it could take until the mid-2020s before real progress is made.
Get the ITPro. daily newsletter
Receive our latest news, industry updates, featured resources and more. Sign up today to receive our FREE report on AI cyber crime & security - newly updated for 2023.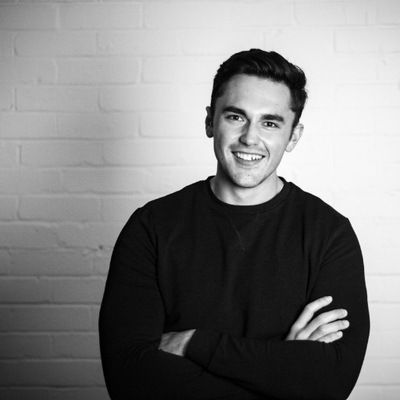 Connor Jones has been at the forefront of global cyber security news coverage for the past few years, breaking developments on major stories such as LockBit's ransomware attack on Royal Mail International, and many others. He has also made sporadic appearances on the ITPro Podcast discussing topics from home desk setups all the way to hacking systems using prosthetic limbs. He has a master's degree in Magazine Journalism from the University of Sheffield, and has previously written for the likes of Red Bull Esports and UNILAD tech during his career that started in 2015.