Senators introduce a new bill to protect consumer data privacy
Bipartisan bill would force Facebook and Google to follow Apple's lead on tracking transparency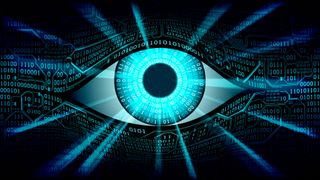 With Apple now allowing users to opt out of third-party app and website tracking, a bipartisan group of US senators is seeking to force other tech giants, like Facebook and Google, to do the same thing.
The Social Media Privacy Protection and Consumer Rights Act would allow users to opt out of data tracking and force tech companies to be more transparent about how they use consumers' data.
Senators backing the bill include Amy Klobuchar (D-MN), Richard Burr (R-NC), John Kennedy (R-LA) and Joe Manchin (D-WV). Klobuchar originally introduced the bill in 2019 in the wake of Facebook's Cambridge Analytica scandal, but the bill didn't move forward due to lack of bipartisan support. It now has that support.
In addition to allowing users to opt out of data tracking, the bill would also force online platforms to post their terms of service agreements in plain language and notify users within 72 hours of any data breach.
The Senate bill essentially calls for a national version of data privacy laws already in effect in some states. The most high-profile of these laws is the California Consumer Privacy Act (CCPA).
Some tech companies, such as Microsoft, have already pledged to honor the CCPA's rules nationwide. But Klobuchar and other senators want to put a national privacy data law in place that's similar to Europe's General Data Protection Regulation (GDPR).
The Senate bill would essentially force other US tech giants to follow Apple's lead on data tracking transparency.
Last month, Apple released its App Tracking Transparency (ATT) tool. It was introduced with iOS 14.5 to explicitly tell users what data will be collected and which apps would track them as part of IDFA. Apps also have to ask for users' permission upfront, in the form of an opt-in, before being able to track them.
Since then, only a fraction of iOS users have agreed to be tracked by third-party applications such as Facebook. Just 13% of users worldwide have granted permission for tracking by any apps, according to data compiled by Flurry, and 5% of users set themselves to "restricted," meaning apps won't even be able to ask them to opt in.
Facebook led a chorus of voices railing against the rollout of ATT, fearing the expected drop-off in users being tracked would hurt it and its partners' revenues.
The social media network publicly campaigned against ATT, forcing Apple to delay the move several times to allow developers and companies to prepare for the changes.
After the first Senate data privacy bill fell short in 2019, it remains to be seen how far it will get this time.
A daily dose of IT news, reviews, features and insights, straight to your inbox!
A daily dose of IT news, reviews, features and insights, straight to your inbox!
Thank you for signing up to ITPro. You will receive a verification email shortly.
There was a problem. Please refresh the page and try again.