PRISM: NSA allegedly spying on EU politicians
Edward Snowden papers show agency bugged embassies and missions.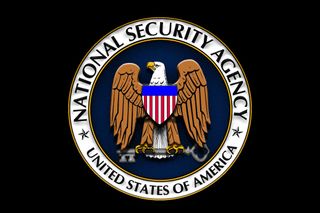 The US National Security Agency (NSA) has allegedly been spying on diplomats and politicians from around the globe using wire tapping and phone bugging techniques.
The revelations, which come from the classified documents detailing the NSA's PRISM interception programme, show up to 38 embassies and missions were considered "targets", the Guardian claims.
According to the list, which dates from 2012, EU missions were targeted, as well as French, Italian and Greek embassies and Japanese, Mexican, South Korean, Indian and Turkish diplomatic outposts.
The documents, which were delivered to Guardian journalist Glenn Greenwald and made public on 7 June, show the codename for the bugging operation at the EU mission to the UN was "Perdido" Spanish for "lost".
Allegedly, the operation included the collection of data transmitted by bugs placed inside communication devices, and the apparent copying of one computer's entire hard drive.
Another set of operations, which this time targeted the EU delegation to the US in Washington, included the targeting of the embassy's staff, via bugging and interception of transmissions using specialised antennae.
The revelations have drawn further condemnation from member states of the European Union, which had hit out after it was discovered PRISM had been used to spy on European citizens' data.
Sabine Leutheusser-Schnarrenberger, the German justice minister, said America's behaviour was "reminiscent of the actions of enemies during the cold war".
French President Franois Hollande said the revelations could threaten the planned trade pact between the US and EU, discussions for which are supposed to start on 8 July.
"We cannot accept this kind of behaviour between partners and allies," Hollande added. "We ask that it immediately stop."
Vivian Reding, the European commissioner for justice, fundamental rights and citizenship, said: "Partners do not spy on each other. We cannot negotiate over a big transatlantic market if there is the slightest doubt that our partners are carrying out spying activities on the offices of our negotiators."
Elmar Brok, head of the European Parliament's foreign affairs committee, sounded a similar note, asking "how should we still negotiate if we must fear that our negotiating position is being listened to beforehand?"
The European Commission is awaiting confirmation as to the accuracy of the reports from both Washington DC and the US delegation in Brussels before deciding what action to take, according to a spokesperson.
A daily dose of IT news, reviews, features and insights, straight to your inbox!
Jane McCallion is ITPro's Deputy Editor, primarily covering security, storage and networking for ITPro, CloudPro and ChannelPro.
Jane joined ITPro and CloudPro in July 2012, having previously written freelance for a number of business and finance magazines. She has also covered current affairs, including the student, public sector workers and TUC protests and strikes in central London while studying a Masters in Journalism at Goldsmiths, University of London.
Prior to becoming a journalist, Jane studied Applied Languages at the University of Portsmouth.
A daily dose of IT news, reviews, features and insights, straight to your inbox!
Thank you for signing up to ITPro. You will receive a verification email shortly.
There was a problem. Please refresh the page and try again.