China labels Apple, Google & Microsoft "pawns" of the US government
Chinese state media accuses US tech companies of spying on state secrets, vowing that they will be punished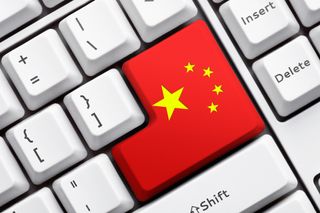 Google, Microsoft and Apple have been labelled "pawns of the US government" by Chinese state media.
The outburst, which also concerns Yahoo, Cisco and Facebook, called for Beijing to "punish severely" the firms for "stealing" Chinese state secrets. It's the latest in a series of attacks by the Chinese media that have come in the wake of the the PRISM revelations by Edward Snowden.
China Daily's microblog "The People's Daily", wrote: "US companies including Apple, Microsoft, Google and Facebook are all coordinating with the PRISM program to monitor China.
"To resist the naked internet hegemony... we will draw up international regulations, and strengthen technology safeguards, but we will also severely punish the pawns of [the US] ... anyone who steals our information, even though they are far away, we shall punish them!"
US companies have been having a tough time in China, with their attempts to break into the huge Asian market hampered by PR distasters.
The Chinese government recently banned the installation of Microsoft's operating system Windows 8 on new computers, while Chinese hardware companies have been eschewing US suppliers in favour of domestic options.
The Chinese media has previously named the US a "high-level hooligan" and accused US officials of applying "double standards" on cybercrime. The argument came to a head when the Whitehouse accused a Chinese soldier of committing espionage against US companies.
Facebook is currently blocked by Chinese censors but has recently attempted to open a sales office in the country, while Google has seen its services disrupted around the 25th anniversary of the Tiananmen Square massacre.
Google chief legal officer David Drummond told Reuters: "We cannot say this more clearly the US government does not have access to Google servers - not directly, or via a back door, or a so-called drop box ... we provide user data to governments only in accordance with the law."
Apple responded by repeating a statement by CEO Tim Cook in April 2014: "Much of what has been said isn't true. There is no back door. The government doesn't have access to our servers. They would have to cart us out in a box for that."
A daily dose of IT news, reviews, features and insights, straight to your inbox!
A daily dose of IT news, reviews, features and insights, straight to your inbox!
Thank you for signing up to ITPro. You will receive a verification email shortly.
There was a problem. Please refresh the page and try again.