Cybersecurity inquiry launched to investigate range of threats facing UK
The Joint Committee on the National Security Strategy is inviting submissions for the report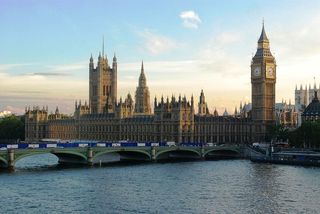 (Image credit: Shutterstock)
The Joint Committee on the National Security Strategy has begun an investigation into the UK's level of preparedness when it comes to cybersecurity.
The second National Cyber Security Strategy, as it is called, has been given a budget of 1.9 billion to investigate the challenges the UK faces in terms of cybersecurity and will run until 2021.
Although the initiative was launched in November last year, it's only now inviting companies to put forward their suggestions on how the UK can make sure it has watertight policies when it comes to combatting cybersecurity.
Topics for submissions will include providing information about the types of cyber threats faced by the UK, learning points from the first Cyber Security Strategy, the development of offensive cyber security strategies and how the government should be positioned to combat threats.
"The internet has changed our daily lives almost beyond recognition from the way we communicate, to the way we trade and the way Government provides services to citizens," said Margaret Beckett MP, chair of the Joint Committee on the National Security Strategy.
"However, while the digital revolution has opened up a whole host of opportunities, it has also created new vulnerabilities. The national security implications of the leap to cyber are a matter of increasing concern."
"Attention has recently focused on the potential exploitation of the cyber domain by other states and associated actors for political purposes, but this is just one source of threat that the Government must address through its recently launched five-year strategy," she added.
Commenting on the launch of the strategy, Jon Geater, CTO at Thales e-Security, said: "The launch of this national inquiry into cybersecurity, along with the recent launch of the National Cyber Security Centre, show that the UK government is not only taking a threat-based approach to security in which it actively analyses the types of attacks it might realistically face but is also genuinely moving the state of security forwards."
"The government is explicitly recognising the requirement to work with industry experts and forward-looking companies to share the responsibility of keeping society safe, as networks and software become the lifeblood of our critical infrastructure and daily lives," he concluded.
The Joint Committee on the National Security Strategy is accepting submissions for the report until 20 February. More information can be found here.
A daily dose of IT news, reviews, features and insights, straight to your inbox!
A daily dose of IT news, reviews, features and insights, straight to your inbox!
Thank you for signing up to ITPro. You will receive a verification email shortly.
There was a problem. Please refresh the page and try again.