US charity Goodwill has 900,000 customer details stolen in data breach
Goodwill has confirmed the payment details of nearly 1m supporters were compromised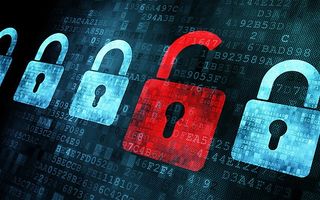 US charity Goodwill has been subjected to a data breach, resulting in the payment details of 868,000 people being compromised.
Following a six-week investigation, the charity said the data was stolen from 330 of its stores across 20 US states.
The hackers apparently managed to get the details after hacking point of sale (POS) terminals using malware and then siphoning off the information.
Some of the charity's customers have reported their cards have been used in fraudulent activity and the company advised the rest of its clientele to use a credit file report to find out if they had been subject to fraud.
The chain of charity shops was advised of a possible attack by a high-profile unnamed bank who investigated the criminal activity between February and August this year.
Jim Gibbons, president and CEO of Goodwill, said: "We continue to take this matter very seriously. We took immediate steps to address this issue, and we are providing extensive support to the affected Goodwill members in their efforts to prevent this type of incident from occurring in the future.
"Goodwill's mission is to provide job training for people with disabilities and disadvantages. We provide this service to millions of people each year. They, our shoppers and our donors, are our first priority."
The company said it first learnt it may have been subject to an attack in July but didn't take any action, allowing hackers to continue collecting data into August.
A daily dose of IT news, reviews, features and insights, straight to your inbox!
A daily dose of IT news, reviews, features and insights, straight to your inbox!
Thank you for signing up to ITPro. You will receive a verification email shortly.
There was a problem. Please refresh the page and try again.