Malaysian Airlines website recovers from hack
The group claimed to be acting in support of terrorist group ISIS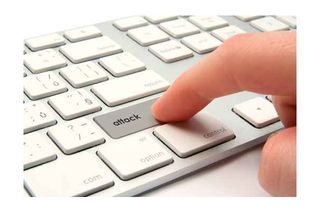 Malaysian Airlines has restored its website after a hacking group, claiming to be the Lizard Squad, attacked the site, bringing it down on Sunday.
The website was carrying the message, "404 plane not found", referring to the missing Malaysian Airlines flight MH370, which disappeared last year with 239 people onboard.
The message continued, "Hacked by LIZARD SQUAD OFFICIAL CYBER CALIPHATE", but when the message was first uncovered, it featured a banner at the top saying, "ISIS will prevail". However, it was reportedly changed to "Lizard Squad will prevail" later on.
The hacking group tweeted after it had taken the website down, "Going to dump some loot found on http://www.malaysiaairlines.com/ servers soon", followed by "More to come soon. Side note: We're still organizing the @MAS email dump, stay tuned for that," this morning.
Malaysia Airlines denied any data had been stolen, saying it was a temporary glitch and was being investigated Malaysia's transport ministry and Internet security agency.
However, the company did admit its domain name system had been compromised and it would take up to 22 hours to restore the website, which has now happened.
The company said in a statement after the hack: "Malaysia Airlines confirms that its Domain Name System (DNS) has been compromised where users are re-directed to a hacker website when www.malaysiaairlines.com URL is keyed in.
"The airline has resolved the issue with its service provider and the system is expected to be fully recovered within 22 hours. The matter has also been immediately reported to CyberSecurity Malaysia and the Ministry of Transport."
Last week, the Lizard Squad's registered database was leaked on the web after another group decided to attack its Lizard Stresser rent-a-botnet service. Details of its 14,241 registered users were leaked.
A daily dose of IT news, reviews, features and insights, straight to your inbox!
A daily dose of IT news, reviews, features and insights, straight to your inbox!
Thank you for signing up to ITPro. You will receive a verification email shortly.
There was a problem. Please refresh the page and try again.