Could your smartphone replace your passport?
The world's largest passport producer is working on new technology for 'paperless passports'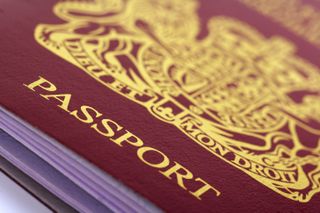 Passports could soon be shredded and replaced with virtual passports stored within your smartphone.
De La Rue, the world's largest passport producer, is testing new technology that could underpin "paperless passports", which would remove the need for travellers to carry anything other than their phones when going to foreign countries, reports The Times.
This would bring travel identification in line with the way mobile boarding passes are now commonplace among tourists and business travellers alike.
A spokesman from De La Rue said: "Technology is at the forefront of De La Rue's business, and as you would expect we are always looking at new innovations and technology solutions for our customers around the world. Paperless passports are one of many initiatives that we are currently looking at, but at the moment it is a concept that is at the very early stages of development."
Modern passports have chips embedded in them that compare the traveller's face with that stored on the passport, and the idea of paperless passports would simply transfer this technology to a smartphone.
De La Rue's chief executive, Martin Sutherland, told The Times that the technology is already being tested. Security is a major concern, however, with Sutherland citing a high potential for forgery and losing smartphones as the most prominent concerns.
Such paperless passports would need extra hardware to protect them, believes David Jevans, vice president of mobile security at cybersecurity firm Proofpoint.
"Digital passports on your phone will require new hardware on the device in order to securely store the electronic passport so it cannot be copied from the phone," he said. "It will also have to be communicated wirelessly to passport readers, because doing it on screen like an airline ticket QR code can be copied or spoofed."
A daily dose of IT news, reviews, features and insights, straight to your inbox!
Caroline has been writing about technology for more than a decade, switching between consumer smart home news and reviews and in-depth B2B industry coverage. In addition to her work for IT Pro and Cloud Pro, she has contributed to a number of titles including Expert Reviews, TechRadar, The Week and many more. She is currently the smart home editor across Future Publishing's homes titles.
You can get in touch with Caroline via email at caroline.preece@futurenet.com.
A daily dose of IT news, reviews, features and insights, straight to your inbox!
Thank you for signing up to ITPro. You will receive a verification email shortly.
There was a problem. Please refresh the page and try again.