Trend Micro helps Interpol uncover serial cyber criminal
The security firm used its knowledge, resources and strategies to capture the Nigerian national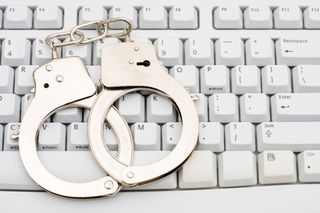 Trend Micro has helped capture a serial cyber criminal, reportedly responsible for managing an international crime network accused of stealing more than $60 million through business email compromise (BEC) scams and CEO fraud.
The security firm teamed up with Interpol and the Nigerian Economic and Financial Crime Commission, providing research assistance to help the organisations gather the information needed to result in arrest.
Its research, which investigated into the use of Limitless Keylogger and Predator Pain, found the suspect was managing a ring of more than 40 people across Nigeria, Malaysia and South Africa to launch attacks globally. He was also involved in an operation that involved teaming up with money laundered in China, Europe and the US, which used illicit bank accounts to store large amounts of money.
"Arrests like this are made possible by partnerships between members of the security community which come together with the common goal of making the internet a safer place," said Noboru Nakatani, Executive Director of the Interpol Global Complex for Innovation.
"BEC scams are particularly difficult to combat due to their complexity, which is why public-private sector cooperation is essential."
The operation was part of Trend Micro's Global Complex for Innovation in Singapore, which aims to pool together knowledge, resources and strategies to fight global cyber crime.
"Trend Micro is a strong proponent of public-private partnerships in the constant battle against cybercriminals," said Raimund Genes, chief technology officer for Trend Micro.
"We have a collective adversary in those who mean to do harm via technology, and we at Trend Micro do all we can to support law enforcement in apprehending and prosecuting these attackers. This is another a milestone for the cyber security community working together."
A daily dose of IT news, reviews, features and insights, straight to your inbox!
A daily dose of IT news, reviews, features and insights, straight to your inbox!
Thank you for signing up to ITPro. You will receive a verification email shortly.
There was a problem. Please refresh the page and try again.