Microsoft moves to patch remote access bugs in IE, Edge and Windows
Datacentre admins get a break as patches target desktop flaws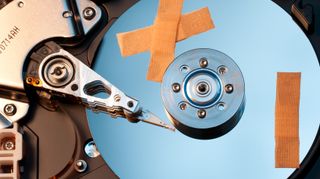 Microsoft has rolled out nine security updates, some of which fix vulnerabilities allowing a hacker to take over your PC.
Part of its monthly Patch Tuesday cycle, the nine updates address flaws present in Windows Vista onwards, Office, Internet Explorer and Edge.
Five of the updates have been flagged as critical, fixing Remote Code Execution vulnerabilities that could allow a hacker to take over a victim's PC. Some of these flaws can be found in Internet Explorer (MS16-095) and Microsoft Edge (MS16-096). Hackers could take over a machine simply by making their victim visit a malicious website.
Vulnerabilities in Microsoft Office (MS16-099) could also allow remote code execution if a user opens a specially crafted Microsoft Office file. "An attacker who successfully exploited the vulnerabilities could run arbitrary code in the context of the current user," said Microsoft in an advisory.
MS16-097 is a critical security update for the Microsoft Graphics component, and it fixes flaws in many Microsoft software solutions, including Windows, Office, Skype for Business, and Microsoft Lync.
"The vulnerabilities could allow remote code execution if a user either visits a specially crafted website or opens a specially crafted document," said the firm in another advisory.
There is also a vulnerability in the Windows PDF Library.
"This bug has the same sort of risk profile as MS16-099: if a potential new customer sends a request for a quote in a PDF file, you're on the horns of a dilemma," said Paul Ducklin, senior technologist at Sophos. "Do you reject it because this is your first email from them? (If so, you aren't likely to grow your business much.) Or do you open it because PDFs are widely used, and a perfectly normal part of business correspondence these days? (If so, you're accepting a small but definite risk.)"
Amol Sarwate, Qualys director of vulnerability, said in a blog post that top priority goes to patching Microsoft Office and browsers. "MS 16-099 covers issues that allow attackers to take complete control of a victim's machine remotely," he said.
"It is not too difficult to social engineer an email attachment which is targeted for users in your organisation to exploit this issue," he added.
Rapid7's security research manager, Tod Beardsley, added that this month's patches appear to concentrate on the desktop.
"It looks like IT administrators who are responsible for the datacentre machines get a break," he said.
"This is not to say the server operating systems are completely unaffected, of course. For example, Windows servers running Terminal Services tend to act as both desktop and server environments."
A daily dose of IT news, reviews, features and insights, straight to your inbox!
Rene Millman is a freelance writer and broadcaster who covers cybersecurity, AI, IoT, and the cloud. He also works as a contributing analyst at GigaOm and has previously worked as an analyst for Gartner covering the infrastructure market. He has made numerous television appearances to give his views and expertise on technology trends and companies that affect and shape our lives. You can follow Rene Millman on Twitter.
A daily dose of IT news, reviews, features and insights, straight to your inbox!
Thank you for signing up to ITPro. You will receive a verification email shortly.
There was a problem. Please refresh the page and try again.