Turkish hacking group offers cyber criminals rewards for successful DDoS attacks
Points are logged on a scoreboard that can be cashed in for free access to other hacking tools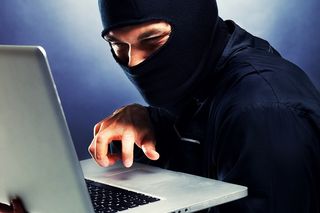 A gang of Turkish hackers has turned web attacks into a game by offering hackers rewards for taking down chosen pages.
The group is giving loyalty points to hackers for every attack they mount against websites that are run by organisations that oppose Turkey's government; the points can later be swapped for free access to some hacking tools.
Security firm Forcepoint is responsible for discovering the site, called "Surface Defence", and said that the service is offered on the Tor dark web network, using a software tool named Sledgehammer.
Forcepoint said in a report that the tool seeks to knock websites offline via a Distributed Denial of Service (DDoS) attack. Once an attack is successfully completed, a reward of one point is given for every 10 minutes of an attack directed at one of the targets.
Other security experts have been keen to comment on the discovery, such as Tripwire's senior security research engineer, Travis Smith.
"Even though the gamification of the DDoS tool allows individuals from around the world to participation in the attack, the targets are controlled by a centralized command and control server," he said.
Marc Gaffan, general manager for the Incapsula service at Imperva, described the discovery as not only a game changer but a natural evolution of hackers learning and improving on how to monetise their assets and use them for ad hoc purposes, in this case DDoSing a select group of targets.
"The novel part of this is the platform that has been developed to solicit and monitor those that participate in the DDoS activities to ensure they are doing what the masterminds want them to do and in the way they want them to execute the attacks (down to the precise technology they want them to use)," he said.
"The platform itself, if redistributed, could become the new standard for crowdsourcing DDoS attackers."
A daily dose of IT news, reviews, features and insights, straight to your inbox!
A daily dose of IT news, reviews, features and insights, straight to your inbox!
Thank you for signing up to ITPro. You will receive a verification email shortly.
There was a problem. Please refresh the page and try again.