Adobe bundles Chrome plugin with Reader fixes
The plugin means Chrome users can easily convert web pages to PDF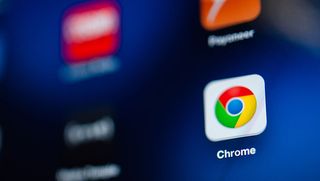 Adobe Reader's latest security update appears to have an added extra a Google Chrome extension, which adds the Adobe Acrobat plugin to your Chrome browser.
Although it's nothing malicious it just enables any Chrome user to easily convert web pages into PDF the fact Adobe is doing this without informing users beforehand has been criticised by the security community.
One researcher, Troy Hunt, noticed strange goings on when he was installing the update, which was designed to fix a flaw that could potentially allow hackers to take control of the user's system.
Hunt told Wired: "[The plugin] auto-installed. I literally walked up to my PC and the prompt was already there."
The prompts he refers to include allowing Chrome to read and change all data on the websites a user visits, manage downloads and communicate with cooperating native applications.
The plugin isn't activated until these permissions receive the OK, however, it's important to note that if the requests for access are rejected, the Adobe Reader security fix will still be installed properly.
While this incident seems simply to be a case of Adobe trying to boost installations of the Reader plugin on Chrome, throwing up prompts that look like they're part of the security fix installation but in reality are malicious it a technique often used by hackers.
In a support document, Adobe said: "Information collected [by the plugin] will be used to develop new features and improve Adobe products," adding that no personally identifiable information is sent back to the company. It also said that, although the plugin does see what URLs the user visits in order to "allow the extension to convert HTML content to PDF", it doesn't send this information back to Adobe either.
Main image credit: Bigstock
A daily dose of IT news, reviews, features and insights, straight to your inbox!
A daily dose of IT news, reviews, features and insights, straight to your inbox!
Thank you for signing up to ITPro. You will receive a verification email shortly.
There was a problem. Please refresh the page and try again.