Ransomware attack hits University College London
University College London has suffered a ransomware attack, leading several NHS hospitals to close their servers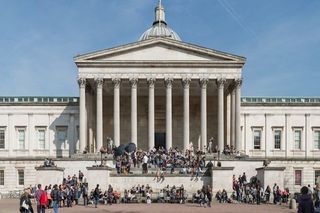 A number of UK hospitals have suspended their email servers as a precaution following a substantial ransomware attack on University College London (UCL).
UCL first noticed it had fallen victim to an attack on Wednesday afternoon, and has since been forced to restrict access to both its network and shared drives.
The university believes the malicious software may have infected its systems through a phishing email that was clicked on by a user. The system's virus checkers did not pick up on the malware, which has led UCL to warn that it may be facing a "zero-day" attack exploiting a vulnerability that has not yet been patched or picked up on.
It's unknown how similar the malware is to last month's WannaCry ransomware, which infected around 200,000 computers across 150 countries and led to the partial shutdown of many NHS systems. Regardless, a number of hospital trusts have suspended their email servers as a precaution.
As reported by The Guardian, Barts Health NHS Trust "temporarily shut emails down to make sure nothing spread", while East and North Herts NHS Trust have also shut their mail servers as a preventative measure. There have not yet been any reports of the malware spreading to these institutions, nor to University College London Hospitals.
"If you receive email that is unexpected or in any way suspicious then you must not open any attachment or follow any link in the email," UCL warned staff and students at the university.
As The Guardian notes, the attack started on the same say Microsoft issued a rare security update for older versions of Windows including Windows XP, the operating system targeted by the WannaCry ransomware attack. The patch fixes 16 vulnerabilities in the operating system. "Anyone still using Windows 2003 or XP should install these patches ASAP with the expectation that they will be actively exploited in the near term," Craig Young, security researcher at infosec firm Tripwire, told the paper.
A daily dose of IT news, reviews, features and insights, straight to your inbox!
A daily dose of IT news, reviews, features and insights, straight to your inbox!
Thank you for signing up to ITPro. You will receive a verification email shortly.
There was a problem. Please refresh the page and try again.