UK government trains teenage hackers in £20m scheme
The Cyber Discovery Programme is designed to help bridge the UK's security skills gap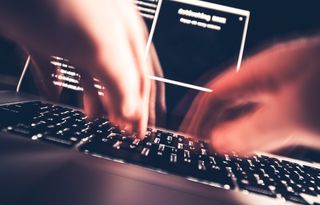 The UK government has launched a 20 million digital skills initiative designed to encourage greater interest in cybersecurity among teenagers.
Known as the Cyber Discovery Programme, the scheme involves both online and offline challenges aimed at young adults aged between 15 and 18 years old, including tasks that pit participants against fictional hackers.
The initiative is part of a wider 1.9 billion effort by the government to bridge the nation's cyber security skills gap, which a Frost & Sullivan report predicts will hit 1.5 million vacancies by 2020.
Karen Bradley, secretary for Digital, Culture, Media and Sport, said the scheme will "help inspire the digital talent of tomorrow and give thousands of young people the opportunity to develop cutting-edge cyber security skills and fast-track future careers".
The Cyber Discovery Programme is free and open to any young adults interested in developing cyber security skills, including programming, digital forensic investigation, cryptography and white-hat hacking.
The majority of the learning will be unsupervised and it will be up to the participant to drive their studies, although the government will create "Cyber Discovery clubs", where students can meet and learn from one another.
Participants can expect a mix of real-world challenges, face-to-face classroom-style learning, and roleplay events where they will have to defend against fictional hackers.
"It's been a privilege to be involved in a programme that aligns exactly with what SANS stands for: training to fill the cyber security skills gap," said James Lyne, global head of research and development at SANS Institute, a company that helped formulate the extracurricular programme.
"Using gamification to teach is a great and innovative way of ensuring interest is captured early on in this technology-led generation, which is something I, personally, am very excited about being a part of."
It's the latest initiative to try and nurture new talent for an industry which is calling out for new workers across the globe. As many as one in four businesses in the UK are potentially exposed to cyber attacks, largely due to a lack of available talent for cyber defence roles.
Last year, cyber security consortium Qufaro established the National College of Cyber Security at the iconic Bletchley Park, where Joan Clarke, Alan Turing and others famously cracked the Enigma Code during the Second World War. A total of 5 million was sunk into renovation works for the site, which will be used to train 16- to 19-year-olds in cyber security topics, as well as traditional subjects such as Maths and Physics, when it opens in 2018.
"Today, there are three times as many IT jobs out there as there are available candidates, and this is an issue we need to address quickly if we are to prevent this current 'skills gap' from widening further," said Anthony Chadd, head of EMEA security solutions at Neustar.
"As the cyber threat landscape continues to develop, we as a nation need the most highly skilled individuals to meet this demand and deliver the right results for organisations across all industry sectors."
Participants interested in the Cyber Discovery scheme will have until early January 2018 to take an online assessment to assess their eligibility, and those shortlisted for the first year's pilot will be contacted later in the month.
A daily dose of IT news, reviews, features and insights, straight to your inbox!
A daily dose of IT news, reviews, features and insights, straight to your inbox!
Thank you for signing up to ITPro. You will receive a verification email shortly.
There was a problem. Please refresh the page and try again.