A10 Networks launches enhanced Thunder Convergent Firewall
TCW has been developed to handle the growing internal and external mobile network and IoT threats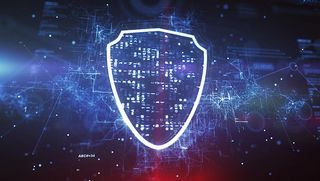 A10 Networks is helping service providers better secure their existing mobile networks, 5G infrastructure and IoT deployments with the launch of its Thunder Convergent Firewall (CFW) Gi/SGi firewall update, the company has said.
The enhanced iteration of A10 Networks' firewall tech has been designed to protect service providers against the growing threat of network and DDoS attacks. It makes use of 5G Gi-LAN to cover the holes left unprotected by traditional mobile infrastructure protection.
Many of today's threats can attack from within a network using IoT devices and smartphones set up to cause damage, as well as from across the internet using Gi-LAN and roaming partner networks, A10 Networks explained.
The company claimed its Thunder Convergent Firewall supports GPRS Tunneling Protocol (GTP) Firewall and Stream Control Transport Protocol (SCTP) inspection and filtering boost reliability and resistance to threats travelling across mobile networks.
The security solution also filters subscriber and app-aware traffic into different routes, allowing mobile providers to offer different revenue-generating services for different groups of customers, depending upon their needs.
DPI-based application visibility offers more transparency for customer network usage, ensuring providers can monitor any unusual activity, advising the relevant authorities if they feel necessary, or use the data to advise their wider business strategy.
A10 Networks' Thunder Convergent Firewall will also help providers improve the security of their data centres and cloud architecture with scalability and better performance for software and SDN-based environments, offering a software subscription-based capacity pooling licensing model.
The solution integrates seamlessly with other products in A10 Networks' security portfolio including its A10 Threat Intelligence Service and A10 URL Classification Service for a complete threat management system.
The enhanced A10 Thunder CFW 5G Gi-LAN Solution is available immediately on A10 Thunder CFW.
Main image credit: Bigstock
A daily dose of IT news, reviews, features and insights, straight to your inbox!
A daily dose of IT news, reviews, features and insights, straight to your inbox!
Thank you for signing up to ITPro. You will receive a verification email shortly.
There was a problem. Please refresh the page and try again.