UK businesses are seriously neglecting cyber security spending
Hiscox Insurance surveyed businesses across the globe and showed how competency is decreasing despite rising threats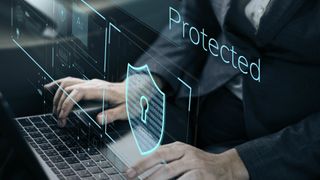 British businesses are neglecting cyber security investment, spending on average around 500,000 less than other global economic powerhouses.
UK firms spend on average $900,000 on cyber security annually compared to the $1.4 million total average, according to Hiscox Insurance's latest Cyber Readiness Report.
But, it's looking increasingly unlikely that firms can sustain this level of negligence when figures from the Department of Digital, Culture, Media and Sport (DCMS) say that the cost of each cyber attack has quadrupled since last year.
In a review of 5,400 small, medium and large enterprises in the UK, US, Belgium, France, Netherlands and Spain, around 75% of all businesses were ranked as 'novices' by Hiscox in terms of cyber security competency.
"This is the third Hiscox Cyber Readiness Report and, for the first time, a significant majority of firms report one or more cyber attacks in the past 12 months," said Gareth Wharton, Hiscox Cyber CEO. "Where hackers formerly focused on larger companies, small and medium-sized firms now look equally vulnerable."
There was also a sharp drop in the number of larger US and German firms achieving 'expert scores' which shows that even the biggest companies are not just neglecting cyber security in general, but the best are actually getting worse.
More than half (55%) of UK firms have reported a cyber attack already in 2019 which is up from 40% this time last year but still goes to show how opaque businesses are in reporting security incidents when we know that British businesses suffer a cyber attack once every minute.
"These results should be stark and worrying for British firms, as cyber attacks rise yet the readiness of organisations to deal with these threats is flatlining," said Brian Foster, SVP product management at MobileIron. "To face this, businesses should consider the zero-trust model, which begins by treating all devices, or 'hosts', as if they are internet-facing, and considers the entire network to be compromised."
Elsewhere in the report, it was revealed that the average losses incurred as a result of security breaches soared from 176,000 to 285,000 which isn't surprising considering that the UK's firms tied with the US' for the prize of least likely to have a 'defined role for cyber security' on their staff.
A daily dose of IT news, reviews, features and insights, straight to your inbox!
Connor Jones is the News and Analysis Editor at ITPro, CloudPro, and ChannelPro. He oversees the three publications' news strategies and reports breaking news on the topics of cyber security, software, and Big Tech firms. He has a master's degree in Magazine Journalism from the University of Sheffield, and has previously written for the likes of Red Bull Esports and UNILAD tech during his career that started in 2015.
A daily dose of IT news, reviews, features and insights, straight to your inbox!
Thank you for signing up to ITPro. You will receive a verification email shortly.
There was a problem. Please refresh the page and try again.