The Windows XP Zombie Apocalypse
The countdown is finally over for those looking for extended life support for XP (unless they've inked a deal). But are they still secure?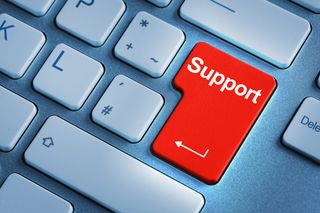 The clock has stopped ticking as far as the countdown to 'end of life' for Windows XP. As from today, Microsoft has officially pulled all support for the veteran operating system.
That means no more software updates and, rather importantly, no more security updates. Depending upon which research you read, around one in five of all the computers on the planet are still running a version of Windows XP. If your enterprise is one of them, what does the future hold?
Windows XP is 13 years old. The 11-year-old Microsoft Office 2003 joins XP in its end of life status as from today, and the equally old Exchange Server 2003, Small Business Server 2003 and Windows Server 2003 will be added to the no more love club come 14 July 2015.
In all of these cases, the impact upon the enterprise is likely to be best described as 'file under not immediately obvious'. So the, what does Microsoft actually mean by end of life?
As every enterprise using a Microsoft product will be very aware, there are three levels of support offered when it comes to software. Furthermore, the overall business support lifecycle generally runs for around 10 years. This is equally divided between five years of mainstream support and five years of extended support. The latter half of the support equation tends to be limited pretty much to fixing security related bugs unless the enterprise has a hot-fix agreement in place for when the mainstream support ends.
The support mixing pot is stirred even further when you realise that there's also a 10-year or so period of online 'self-help' support as well. Given that Windows XP is already 13 years old, the Microsoft commitment to maintaining even that online knowledgebase article database is very much in question now.
A daily dose of IT news, reviews, features and insights, straight to your inbox!
Davey is a three-decade veteran technology journalist specialising in cybersecurity and privacy matters and has been a Contributing Editor at PC Pro magazine since the first issue was published in 1994. He's also a Senior Contributor at Forbes, and co-founder of the Forbes Straight Talking Cyber video project that won the 'Most Educational Content' category at the 2021 European Cybersecurity Blogger Awards.
Davey has also picked up many other awards over the years, including the Security Serious 'Cyber Writer of the Year' title in 2020. As well as being the only three-time winner of the BT Security Journalist of the Year award (2006, 2008, 2010) Davey was also named BT Technology Journalist of the Year in 1996 for a forward-looking feature in PC Pro Magazine called 'Threats to the Internet.' In 2011 he was honoured with the Enigma Award for a lifetime contribution to IT security journalism which, thankfully, didn't end his ongoing contributions - or his life for that matter.
You can follow Davey on Twitter @happygeek, or email him at davey@happygeek.com.
A daily dose of IT news, reviews, features and insights, straight to your inbox!
Thank you for signing up to ITPro. You will receive a verification email shortly.
There was a problem. Please refresh the page and try again.