'NetWalker' ransomware explodes thanks to 'as a service' expansion
The gang behind the malware has made $29m since March, according to McAfee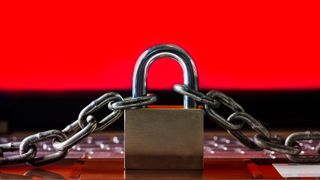 (Image credit: Shutterstock)
A ransomware group known as 'NetWalker' has been linked with a spate of attacks on businesses, after pivoting to a 'ransomware as a service' (RaaS) model, with the group offering its tools for sale over the dark web.
While the malware has been observed in various forms since August last year, it has become much more active following an aggressive pivot to a RaaS distribution model. The sudden uptick in attacks has helped the group amassed millions of dollars in ill-gotten gains in just over five months, according to McAfee Advanced Threat Research.
NetWalker is fairly new, having only been around for a year and remaining relativly quiet prior to 2020. The group behind it is similar to those behind Maze and REvil in that they threaten to publish victims' data if ransoms are not paid, McAfee said.
From the start of this year, the gang has been providing the tools and infrastructure for others to launch ransomware attacks in return for affiliate payments. These have been posted on dark market forums, inviting other criminals to become affiliates and help them spread the ransomware. The group reportedly has a preference for those with proven experience in cybercrime and existing access to corporate networks.
"NetWalker RaaS prioritises quality over quantity and is looking for people who are Russian-speaking and have experience with large networks," McAfee noted in its research. "People who already have a foothold in a potential victim's network and can exfiltrate data with ease are especially sought after. This is not surprising, considering that publishing a victims data is part of NetWalker's model."
Since the start of this year, NetWalker ransomware has been used on a number of different targets in western Europe and also the US, with the gang reportedly preferring larger organisations. In June, the University of California was attacked with NetWalker and was forced to negotiate a ransom over the dark web, thought to be $1,140,895. This also follows a similar attack on the University of Michigan.
RELATED RESOURCE
Improving cyber security for remote working
13 recommendations to improve cybersecurity for remote working
The latest victim of the NetWalker group is a threat detection startup called Cygilant, according to TechCrunch. Screenshots of the company's internal network files and directories reportedly appeared on a dark web site associated with the NetWalker group.
"Our Cyber Defense and Response Center team took immediate and decisive action to stop the progression of the attack," Christina Lattuca, Cygilant's chief financial officer said in a statement. "We are working closely with third-party forensic investigators and law enforcement to understand the full nature and impact of the attack. Cygilant is committed to the ongoing security of our network and to continuously strengthening all aspects of our security program."
Lattuca said that the company hadn't paid a ransom, but TechCrunch noted that the data had disappeared from the dark web - a development which sometimes indicates that the group has entered negotiations with its victim.
A daily dose of IT news, reviews, features and insights, straight to your inbox!
Bobby Hellard is ITPro's reviews editor and has worked on CloudPro and ChannelPro since 2018.
In his time at ITPro, Bobby has covered stories for all the major technology companies, such as Apple, Microsoft, Amazon and Facebook, and regularly attends industry-leading events such as AWS Re:Invent and Google Cloud Next.
Bobby mainly covers hardware reviews, but you will also recognise him as the face of many of our video reviews of laptops and smartphones.
He has been a journalist for ten years, originally covering sports, before moving into business technology with ITPro. He has bylines in The Independent, Vice and The Business Briefing.
Contact him at bobby.hellard@futurenet.com or find him on Twitter: @bobbyhellard
A daily dose of IT news, reviews, features and insights, straight to your inbox!
Thank you for signing up to ITPro. You will receive a verification email shortly.
There was a problem. Please refresh the page and try again.