Babuk ransomware returns to target corporate networks
A new version of the Babuk builder has appeared, despite the gang 'retiring' at the end of 2020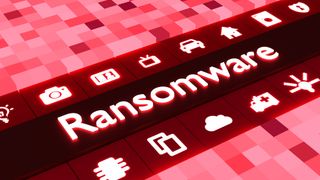 (Image credit: Shutterstock)
Despite signaling that they were getting out of the business, the operators of the Babuk ransomware appear to have lapsed back into old habits with a new attack on corporate networks.
According to a blog post by researchers at Malwarebytes, a new version of the Babuk builder used to create the ransomware's unique payloads and decryption module has been discovered.
The operators of Babuk last appeared at the end of last year when they attacked Washington DC's Metropolitan Police Department (MPD) and released the personal data of several MPD officers. However, shortly after that, they announced that their operations had been suspended.
"The Babuk project will be closed, its source code will be made publicly available, we will do something like Open Source RaaS, everyone can make their own product based on our product," the cyber criminals said at the time.
Last week, however, security researcher Kevin Beaumont discovered the gang's source code on VirusTotal. In a tweet, he said the new version included a builder that would create ransomware for Windows, VMware ESXi virtual machines, and network-attached storage based on x86 and ARM architectures.
Pieter Arntz, a security researcher at Malwarebytes, said that the puzzling question here is why the builder ended up on VirusTotal in the first place. He said that this website is often used as a quick way for interested parties to check whether a file is malicious or not.
"But it has been a while since malware authors were dunce enough to upload their work to VT to check whether it would be detected by the anti-malware industry or not," he added.
"The vendors that cooperate on VT have access to any files uploaded there. So, if their freshly created malware was not detected immediately, it would be soon after. Since those days, malware authors have their own services to run these checks without sharing their work with the anti-malware vendors."
Arntz added that by uploading the builder to VirusTotal, the hackers were basically making the source code available. There were a few possible reasons for doing this. Either someone received or found the file and did not trust it, so they checked it for malware on VT; someone wanted to destroy the Babuk operation by throwing their builder under the (VT) bus: or the Babuk operators chose this as an odd way to make the source code available, according to Arntz.
"Another fact that may be of consequence, somehow, is that researchers found several defects in Babuk's encryption and decryption code. These flaws show up when an attack involves ESXi servers and they are severe enough to result in a total loss of data for the victim," said Arntz.
Get the ITPro. daily newsletter
Receive our latest news, industry updates, featured resources and more. Sign up today to receive our FREE report on AI cyber crime & security - newly updated for 2023.
Rene Millman is a freelance writer and broadcaster who covers cybersecurity, AI, IoT, and the cloud. He also works as a contributing analyst at GigaOm and has previously worked as an analyst for Gartner covering the infrastructure market. He has made numerous television appearances to give his views and expertise on technology trends and companies that affect and shape our lives. You can follow Rene Millman on Twitter.