Google exposes 'uniquely personal' access broker behind worst Conti, FIN12 ransomware attacks
Investigation unveils the inner workings of one access broker that helped two of the most-hated ransomware gangs in history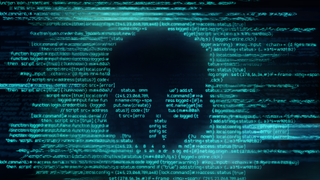 Google's cyber security research division has unearthed details of initial access brokers (IABs) working on behalf of some of the biggest ransomware gangs in existence.
IABs are groups of cyber criminals that exploit vulnerabilities in organisations and sell that access to the highest bidder so they can launch meaningful cyber attacks without conducting the initial leg work.
The Threat Analysis Group (TAG) observed the EXOTIC LILY IAB operating from at least as far back as September 2021 and has provided access to companies for the likes of Conti and FIN12 so they can launch profitable ransomware attacks.
These types of IAB groups have been operating for some time but have gained popularity in recent years and are approaching the peak of their operational maturity, according to recent reports.
FIN12 and the now-shuttered Conti are among the most infamous ransomware operators of recent times. They have both indiscriminately targeted organisations for financial gain and, unlike other groups, display few ethical boundaries, both having targeted hospitals and healthcare organisations in the past.
The well-resourced EXOTIC LILY group, at the peak of its activity, is said to have targeted upwards of 5,000 emails a day across 650 global organisations, attempting to exploit a Microsoft zero-day vulnerability (CVE-2021-40444) to achieve initial access.
Uniquely personal approach
Google's TAG said EXOTIC LILY displayed targeted attack techniques such as spoofing companies and employees as a means to gaining trust through email campaigns but "rather uniquely" devoted a considerable amount of time to each target in an attempt to build trust.
Like the large-scale ransomware gangs it works for, EXOTIC LILY is comprised of many individuals so they can devote time to each target. TAG said the "level of human-interaction is rather unusual for cyber crime groups focused on mass-scale operations".
TAG said EXOTIC LILY would customise business proposal templates when first contacting organisations rather than relying on just one, a technique requiring more effort than typically observed with such groups.
The IAB also handled additional communications with the victims in order to build trust sending a link to a malicious payload using legitimate file-sharing services.
The likes of WeTransfer, TransferNow, and OneDrive were used to deliver the payload that exploited the Microsoft zero-day, which was another technique the attackers used to evade detection mechanisms, TAG said.
EXOTIC LILY's attack chain remained consistent throughout TAG's analysis and can be broken down into just a few steps:
Register [legitimate company name].us to imitate [legitimate company name].com
Create "employee@[legitimate company name].us" email address
Use OSINT or a website contact form to acquire target's email address, send a phishing email
Establish trust with further discussion or by scheduling a meeting
Share payload with target
Send a file-sharing notification
The group first used fake online profiles with AI-generated faces to impersonate employees at a spoofed company, but later resorted to stealing genuine employees' data and harvesting more from databases like CrunchBase and RocketReach.
RELATED RESOURCE
How a platform approach to security monitoring initiatives adds value
Integration, orchestration, analytics, automation, and the need for speed
The use of a legitimate file-sharing service became a powerful method of avoiding detection, as not only are they familiar companies, but the target also receives a genuine file-sharing notification from that provider to increase the perceived authenticity.
EXOTIC LILY first used documents containing an exploit for a Microsoft zero-day but later changed strategy to delivering ISO files with hidden BazarLoader DLLs – a fileless attack method also common with ransomware groups.
Microsoft shortcut files, known as LNK shortcuts, were also delivered in these ISO files, with samples indicating they were custom-made by EXOTIC LILY rather than off-the-shelf exploit kits, TAG said.
A daily dose of IT news, reviews, features and insights, straight to your inbox!
Connor Jones is the News and Analysis Editor at ITPro, CloudPro, and ChannelPro. He oversees the three publications' news strategies and reports breaking news on the topics of cyber security, software, and Big Tech firms. He has a master's degree in Magazine Journalism from the University of Sheffield, and has previously written for the likes of Red Bull Esports and UNILAD tech during his career that started in 2015.
A daily dose of IT news, reviews, features and insights, straight to your inbox!
Thank you for signing up to ITPro. You will receive a verification email shortly.
There was a problem. Please refresh the page and try again.