Microsoft tripled bug bounty payouts to $13.7m last year
The figure is more than double Google's payout for 2019 and was divided among 327 security researchers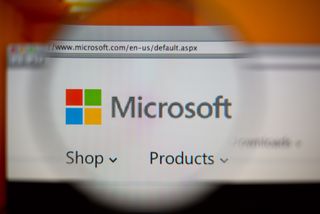 (Image credit: Shutterstock)
Microsoft paid out $13.7 million (roughly £10.5 million) across 15 bounty programmes during the last 12 months, more than three times the amount paid out to researchers in the same period during 2018/19.
The company rewarded 327 researchers for identifying bugs and flaws in Microsoft software during the last year, with 1,226 eligible vulnerability reports being filed during the period. The biggest single reward was $200,000.
The overall payout is greater than the $4.4 million (approximately £3.4 million) Microsoft distributed during the same 12-month period across 2018 and 2019, and significantly higher than the $2 million (around £1.5 million) rewarded during 2018.
This is due to a number of significant changes to the bug bounty programme made over the last two years, as well as the COVID-19 pandemic, which has led to a higher rate of engagement among the security community.
Programmes for Microsoft Dynamics 365, Azure Security Lab, Edge on Chromium, and Election Guard were all launched between July and October 2019, while the Xbox bounty and Azure Sphere Security Research Challenge programmes were launched this year.
This is in addition to the Identity and Windows Insider Preview bounty programmes being updated in October 2019 and July 2020, respectively.
"We're constantly evaluating the threat landscape to evolve our programs and listening to feedback from researchers to help make it easier to share their research," said Microsoft's senior program manager leading its Bug Bounty Program, Jarek Stanley.
RELATED RESOURCE
Introducing VMDR: Vulnerability Management, Detection and Response
The all-in-one vulnerability management service
"This year, we launched six new bounty programs and two new research grants, attracting over 1,000 eligible reports from over 300 researchers across 6 continents. In addition to the new bounty programs, COVID-19 social distancing appears to have had an impact on security researcher activity; across all 15 of our bounty programs we saw strong researcher engagement and higher report volume during the first several months of the pandemic."
The final payout is more than double the $6.5 million Google paid through its bug bounty programme during the 2019 fiscal year, which was distributed among 461 researchers, with the biggest single reward standing at $201,000.
Microsoft didn't disclose the number of vulnerabilities reported across the previous 12-month period, although the 1,226 flaws reported in the last year may well represent a major increase. This is not only due to the number of new and expanded programmes the company has introduced, but the frequency of flaws identified.
The Windows 10 operating system, for example, has been the source of many complaints over the previous 12 months, particularly with regards to major feature updates such as the recent May 2020 upgrade.
Microsoft warned users against installing the Windows 10 update after its initial two-week delay due to a number of serious issues it had identified, ranging from faulty Bluetooth connectivity to broken mouse input.
A daily dose of IT news, reviews, features and insights, straight to your inbox!
Keumars Afifi-Sabet is the Features Editor for ITPro, CloudPro and ChannelPro. He oversees the commissioning and publication of in-depth and long-form features across all three sites, including opinion articles and case studies. He also occasionally contributes his thoughts to the IT Pro Podcast, and writes content for the Business Briefing. Keumars joined IT Pro as a staff writer in April 2018. He specialises in the public sector but writes across a breadth of core topics including cyber security and cloud computing.
A daily dose of IT news, reviews, features and insights, straight to your inbox!
Thank you for signing up to ITPro. You will receive a verification email shortly.
There was a problem. Please refresh the page and try again.